Update ModSecurity Vendor OWASP
Note: To update the OWASP vendor, you should have one of the below web servers with the following minimum version requirements:
Apache2 (2.4.57)

Nginx (1.24.0)

OpenLiteSpeed (1.7.17)
Webuzo's OWASP ModSecurity: Upgrade from 3.3.2 to the 3.3.5 Version
Using below given CLI command you can update OWASP vendor and it will not update 3rd party vendors.
webuzo --modsec_owasp_update
Run the CLI command to update the OWASP to 3.3.5

Now OWASP is updated successfully.
In old OWASP 3.3.2 we have total 34 Sets and in OWASP 3.3.5 we have 35 Sets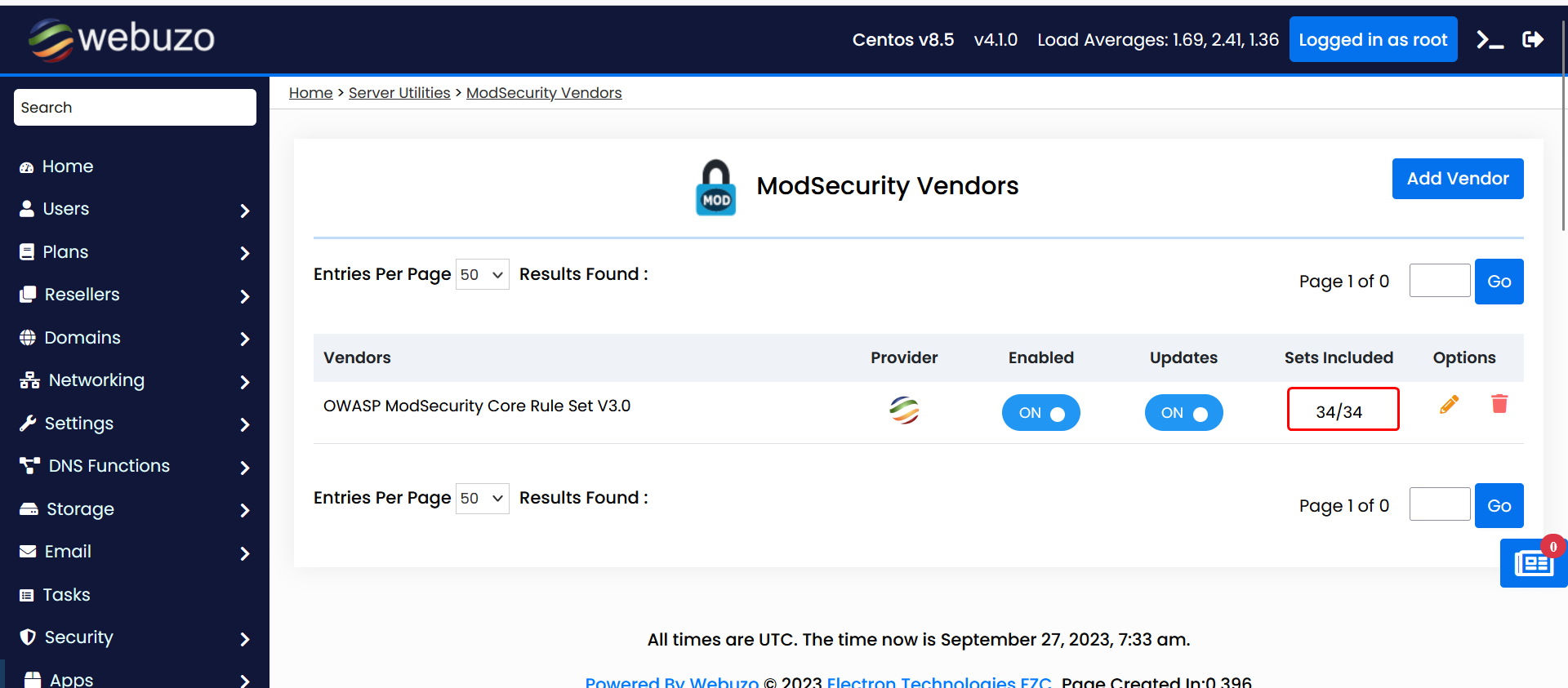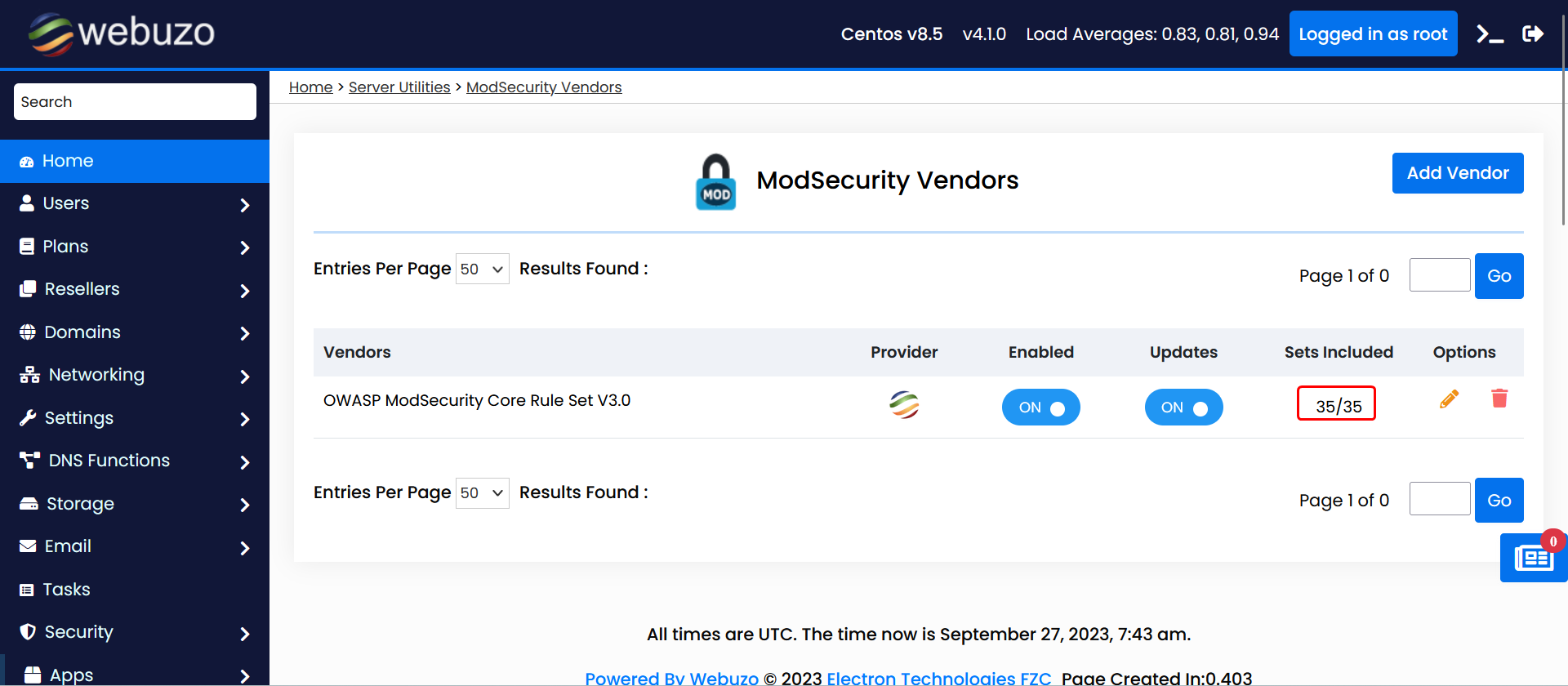 In old OWASP (3.3.2) Total Rules List is 603.
In Updated OWASP (3.3.5) Total Rules List is 614