This guide shows you how to view SSL Private Key on your website.

You can View the SSL Private Key from your Webuzo Enduser Panel > SSL > Private Key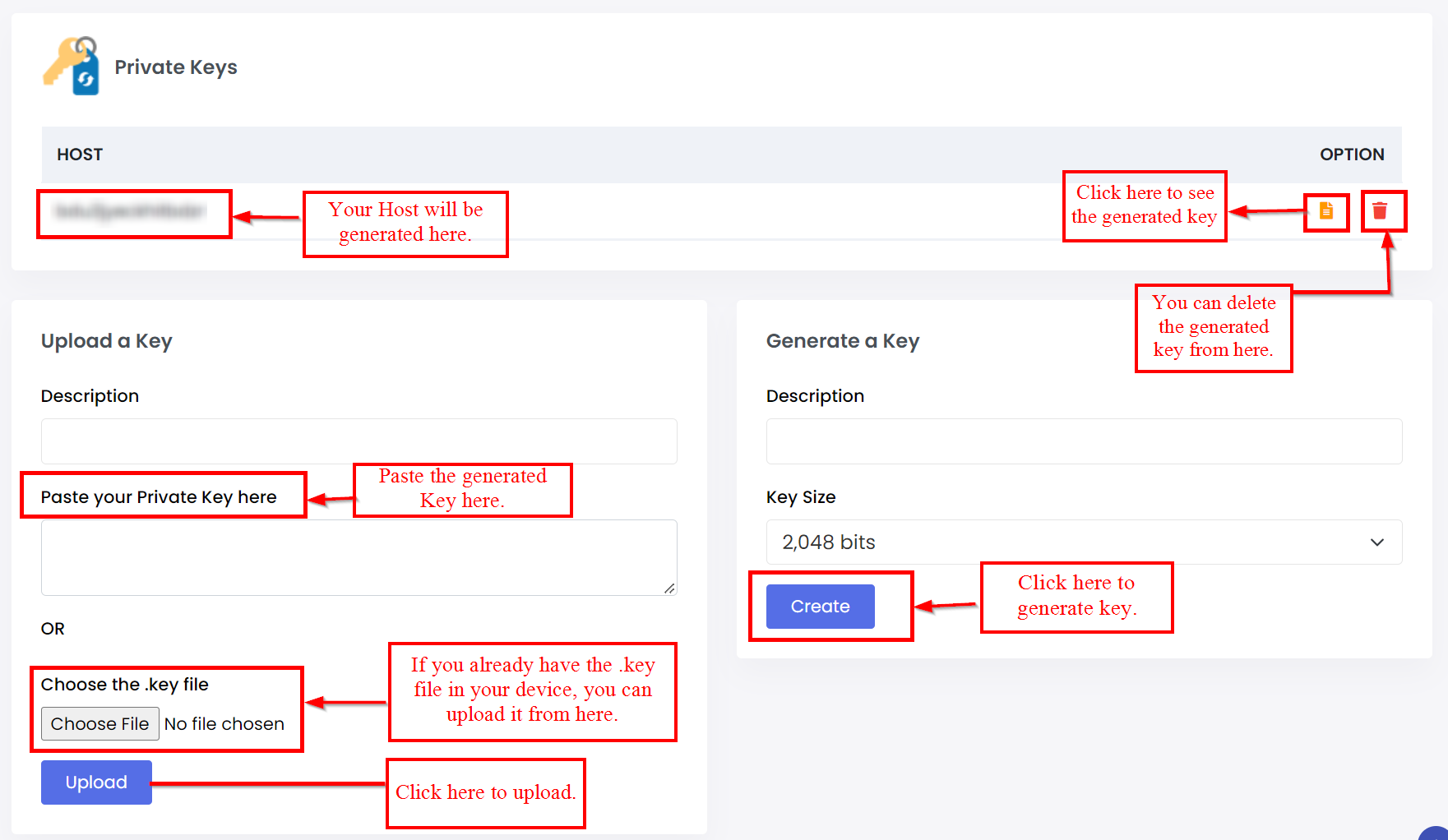 Click on CREATE button to generate hostname and key.
Click on the SHOW icon to see your generated key.
The contents of the SSL Private Key file as well as Information of the SSL Private Key file are displayed.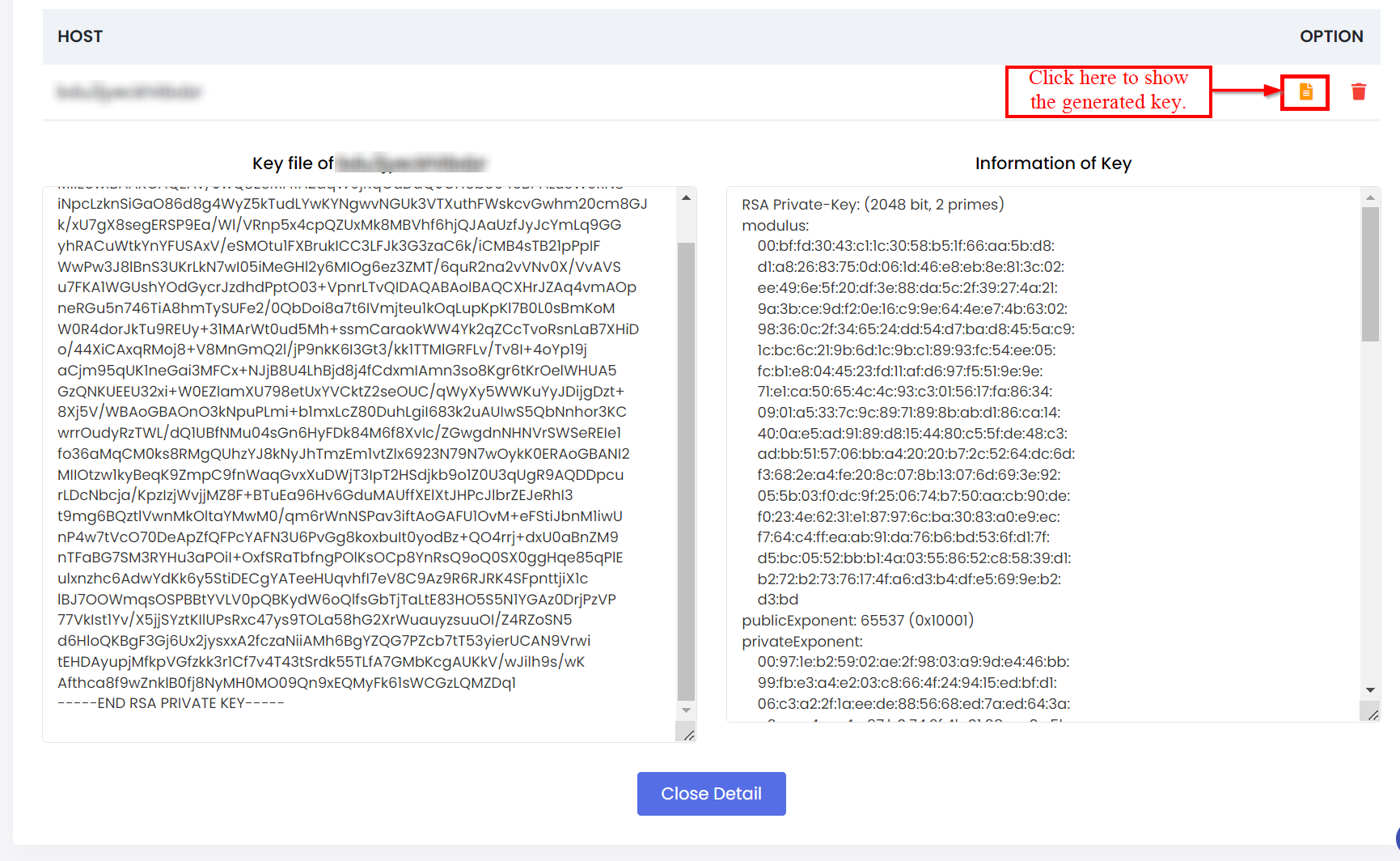 Paste the key under Paste your Private Key here section under Upload a Key menu.
You can also upload a .key file if you already have a private key.