You can track your Email Delivery from Webuzo Admin Panel > Email > Track Email Delivery.
Here you can review your emails delivery route, if you need to locate problems with your email deliveries
On this wizard you will get your all email's delivery details.
To view Delivery event click on EYE icon.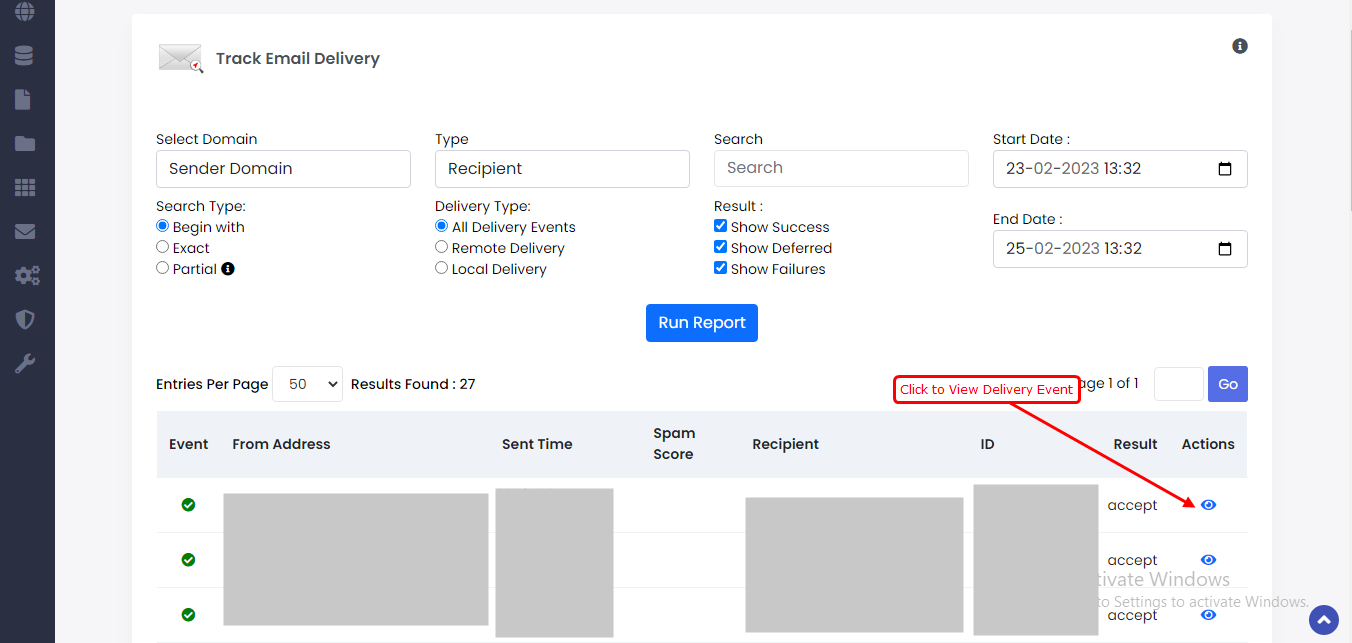 You can print Delivery Event Details from panel also.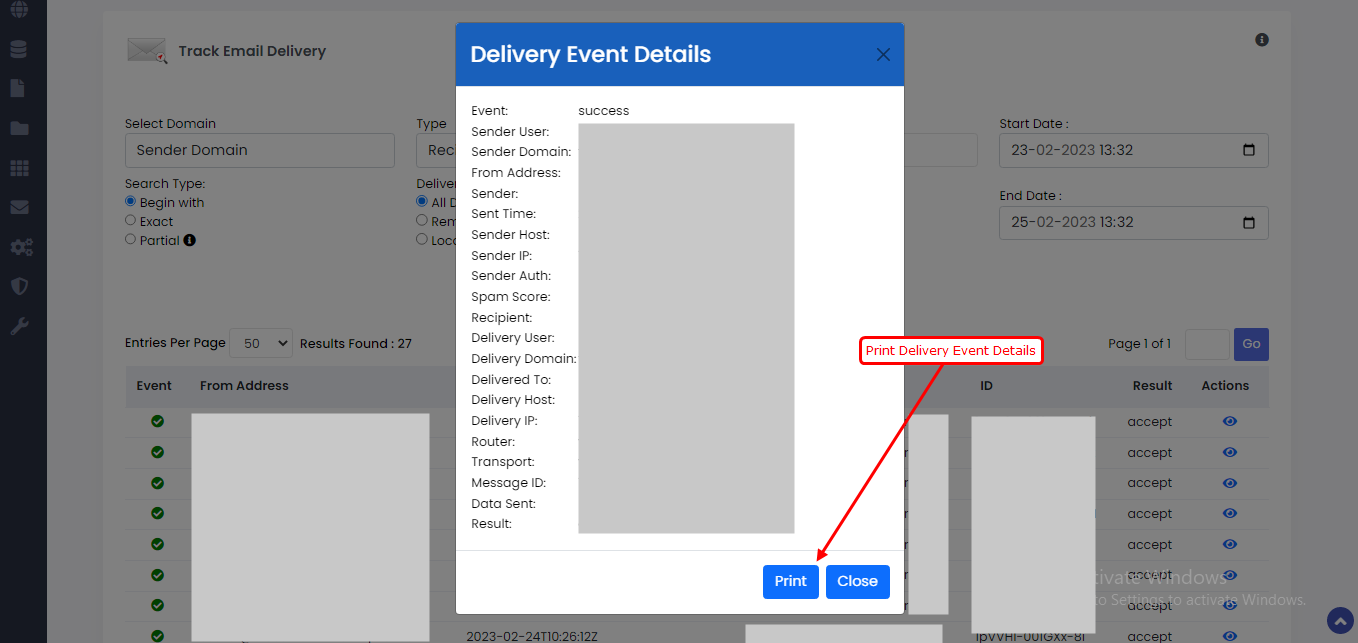 Use search options to modify result.
Select Domain : Select Domain for which you want to show reports.
Search Type : select search type for selected Domain.
Type : Select Type of mail.
Delivery Type : Select which Delivery mails you want to show.
Search : Search email deliveries by Mail id.
Result : View report by mail results if its Success, Deferred or Failes.
Start date : Select start date from the date you want to view result.
End date : Select end date till the date you want to view result.