This page will help you to FTP to your Webuzo account.
FTP To Webuzo Using WinSCP
Webuzo Allows you to Create as well as Manage FTP Users.
Click on FTP Account to create a FTP User.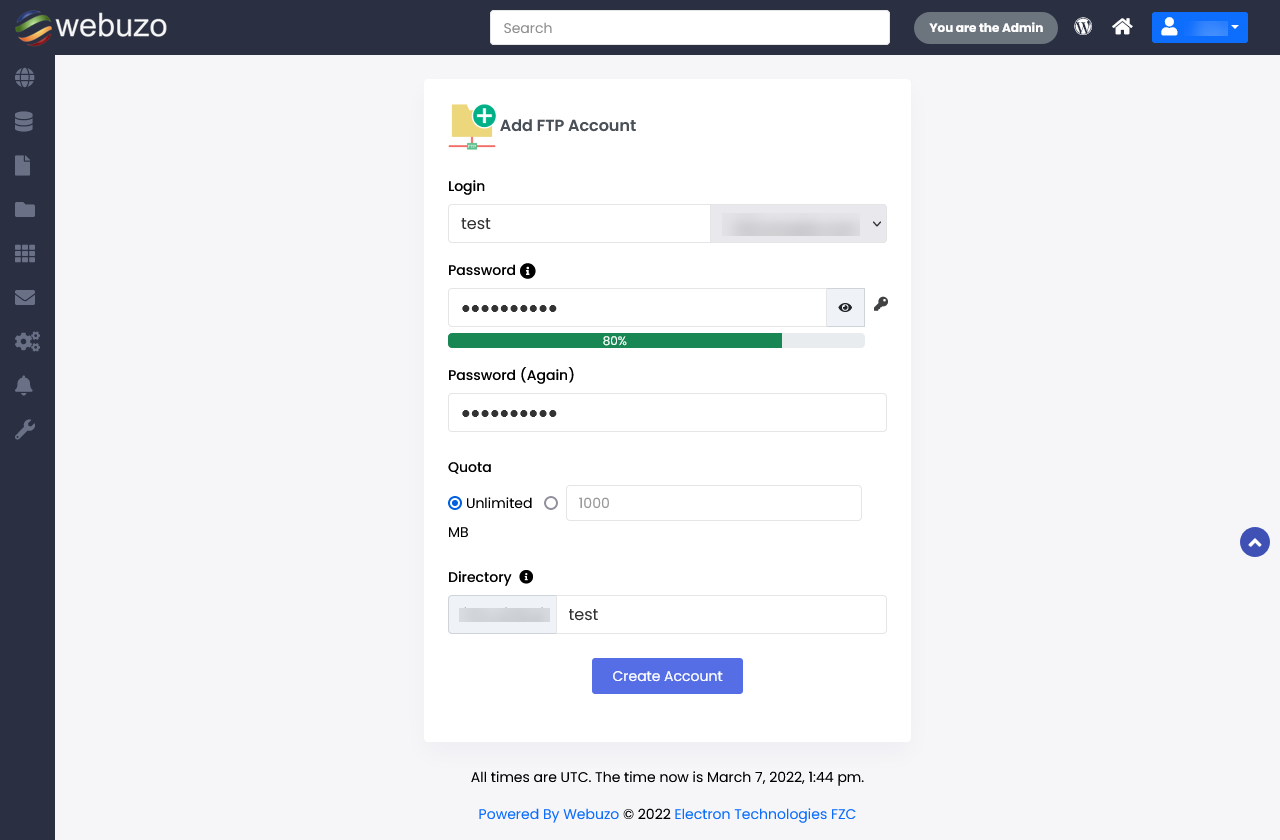 Now Click on the Manage FTP icon to know your FTP User details.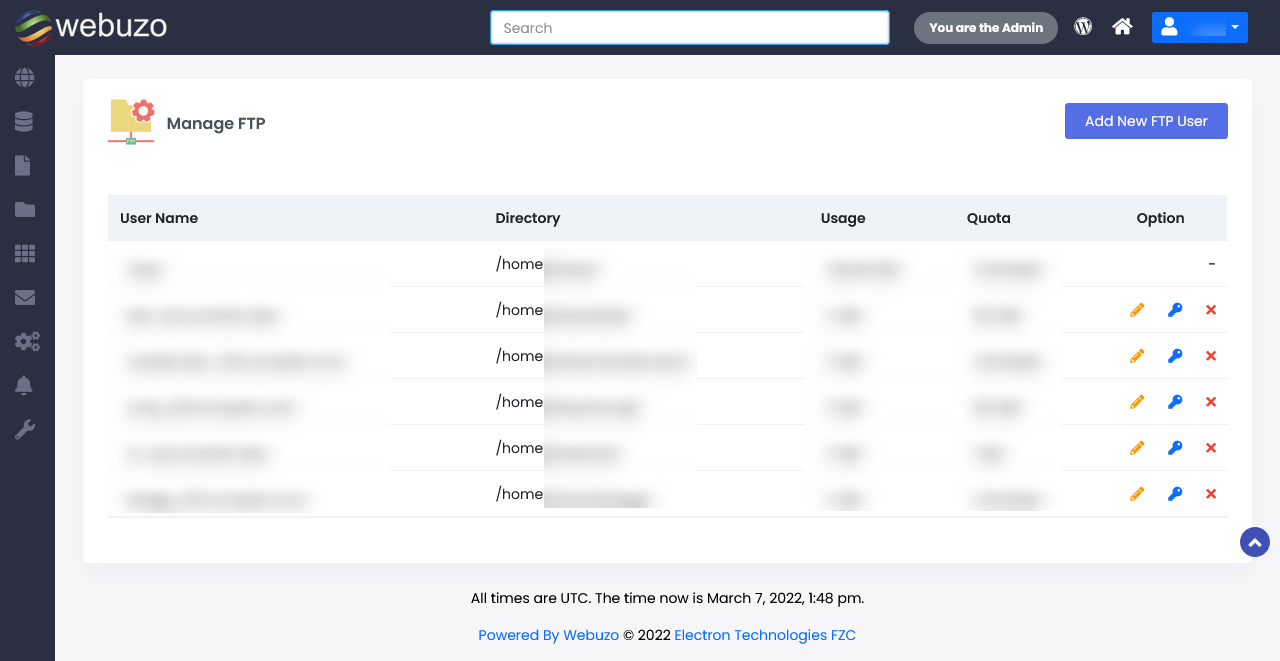 Now Open your WinSCP and enter your root details to login into your Webuzo Account.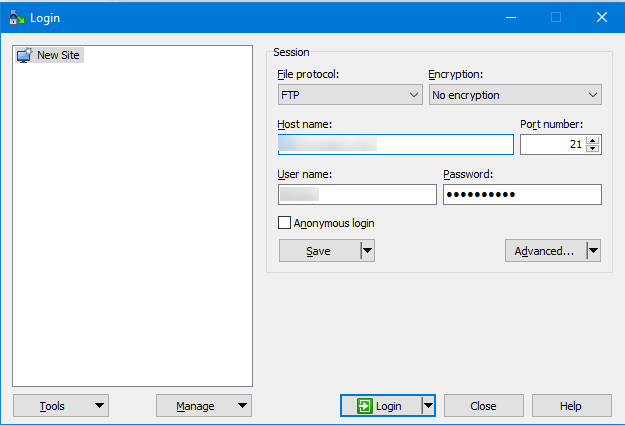 You can also check the Active FTP connections.