This guide will help you to create customize error pages.
You can create Error Pages from Webuzo User Panel > Server Utilities > Error Pages.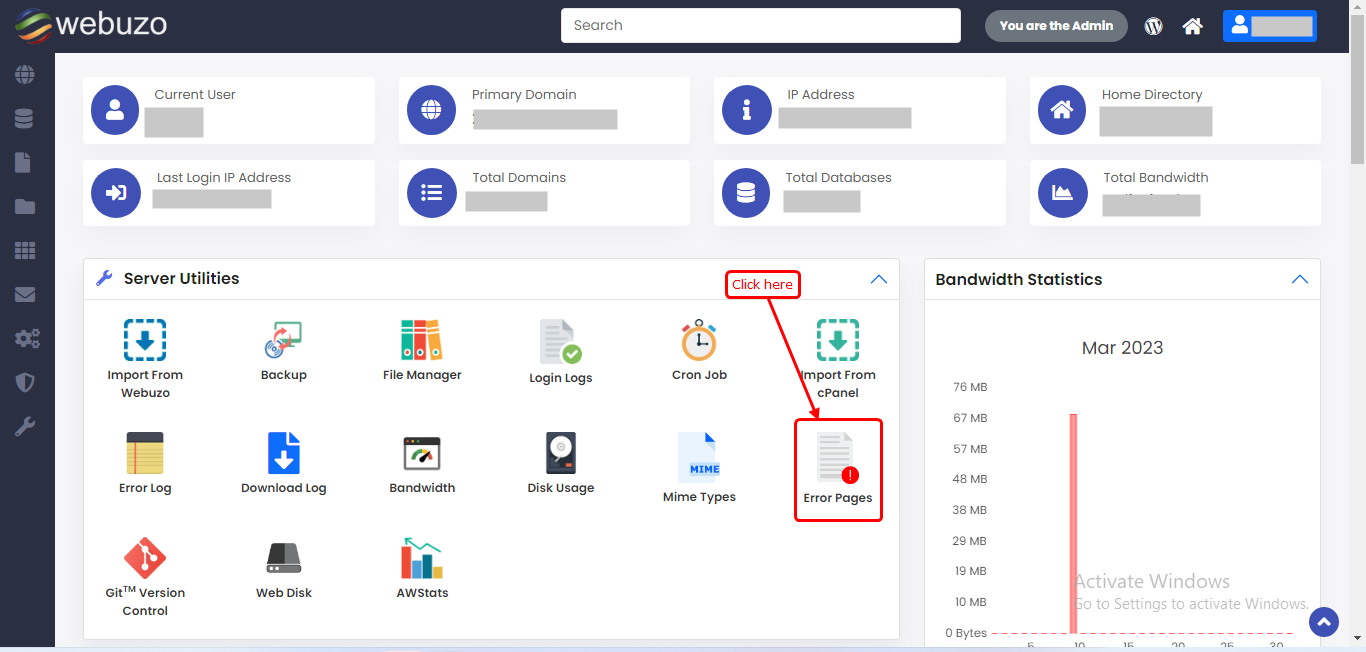 Error pages inform a user when there is a problem accessing your website. Each type of problem has its own HTTP status code. For example, an unauthorized user trying to access a restricted area of your website will see a 401 error, while a user who enters a non-existent URL will see a 404 error. You can create a custom error page for any valid HTTP status code beginning with 4 or 5 with this wizard.
Select Domain to Manage Error Pages : Select Domain for which you want to create Error Page.
HTTP Status Codes : Select the HTTP status code for which you want to add Error Page.
Text box will open after selecting this, edit the Error page as per requirement and hit the save button.