This guide will show you how to Edit an MX Record.
You can Edit an MX Record from your Webuzo Enduser Panel > Email > MX Entry

Screenshot: MX Record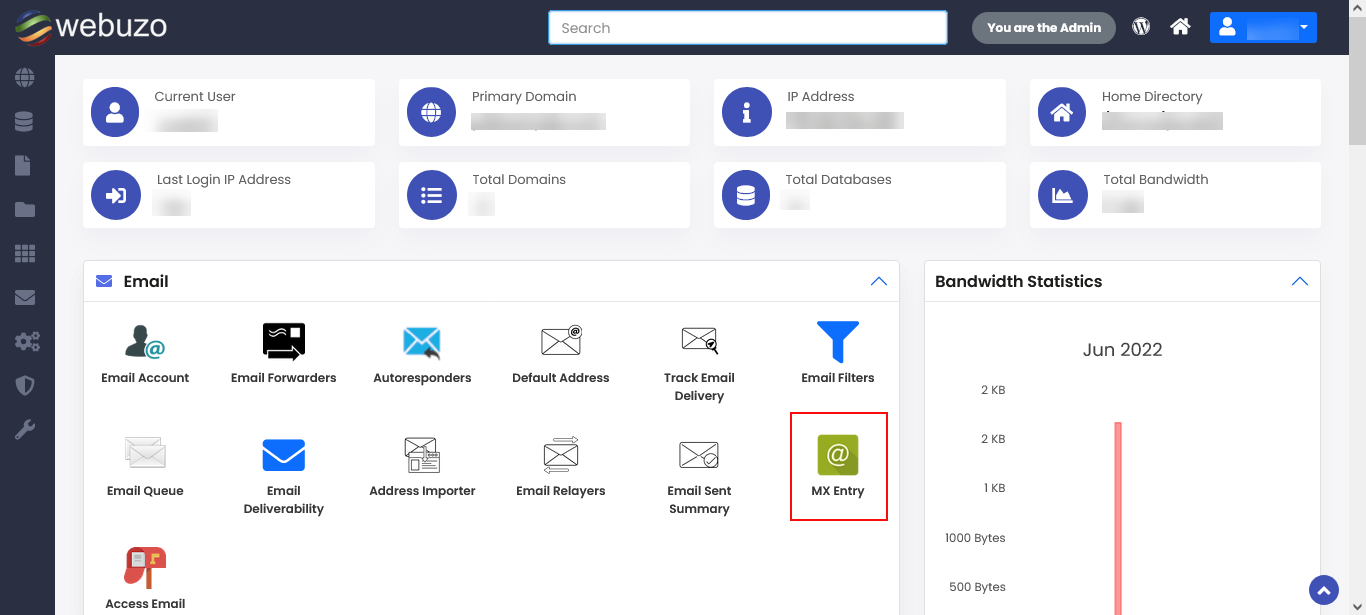 STEPS:
Select the Domain to Edit the MX Record.
Click on the Edit icon to edit any of the MX Records.
Make the necessary changes and Click Save icon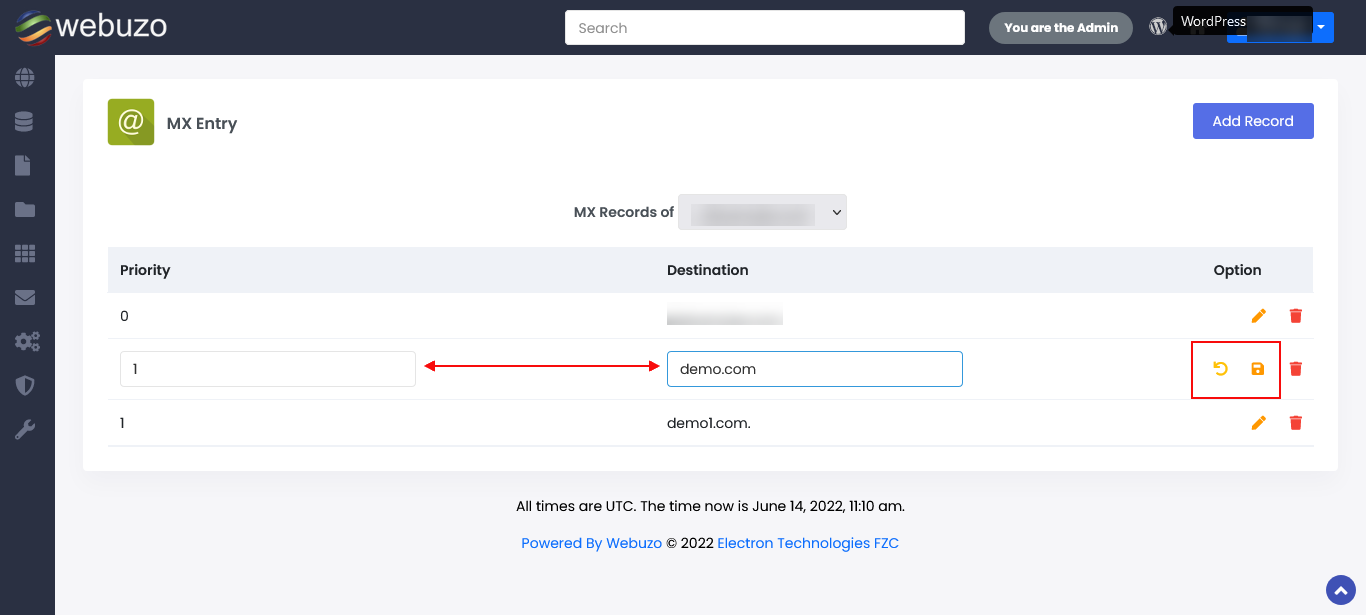 Priority - Specify the MX Record Priority.
Destination - Specify the Destination pointing to the specified domain.