This guide will show you how to Delete an Email Autoresponder.
You can Delete email autoresponder from Webuzo User Panel > Email > Autoresponders.
You can manage Autoresponder from this wizard.
You can delete single or multiple email responders from this wizard.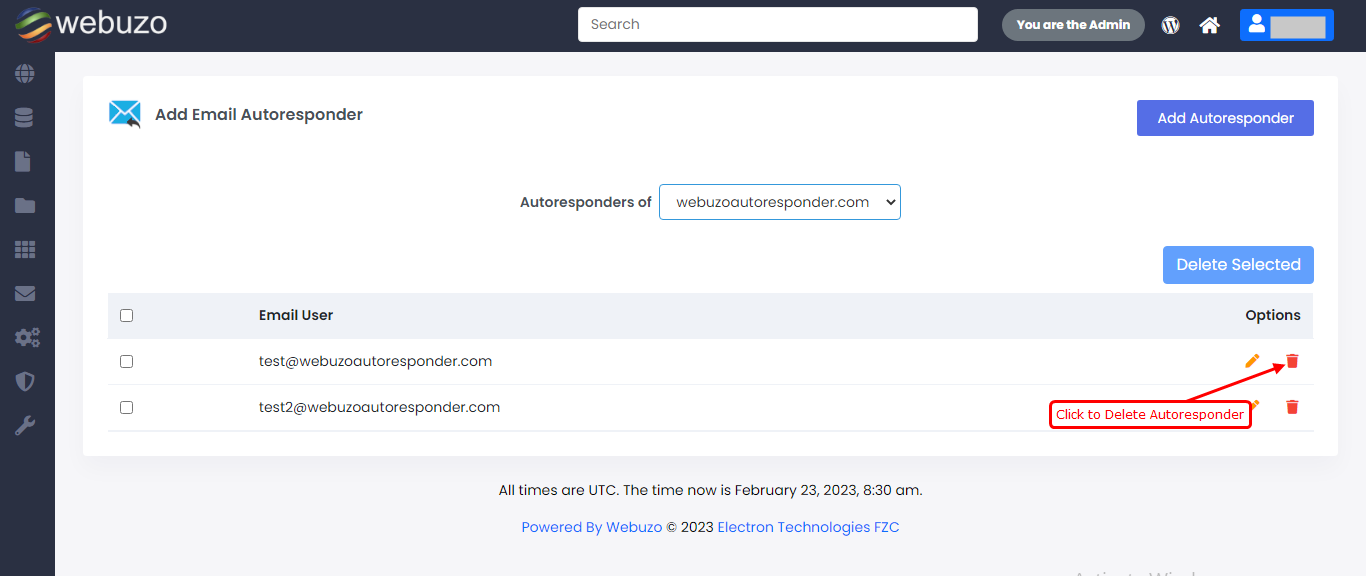 To Delete multiple Autoresponders, select Autoresponders you want to delete, then click on Delete Selected button.