This guide will teach you how you can use Webuzo's Email Split Delivery.
Webuzo's Email Split Delivery

You can find Webuzo's Email Split Delivery in both Admin and Enduser Panel under Email Section.

Email Split Delivery helps you to split your email's with two or more Email Server's.

1. We need to Properly Configure your MX Record.
2. You need to route your Email Router for the domain to Local, here if you don't do this we will do it for you by default.

1. First go to the Email Split Delivery Wizard in your Admin or Enduser Panel which will be similarly to the below image. Make sure you have configured everything properly.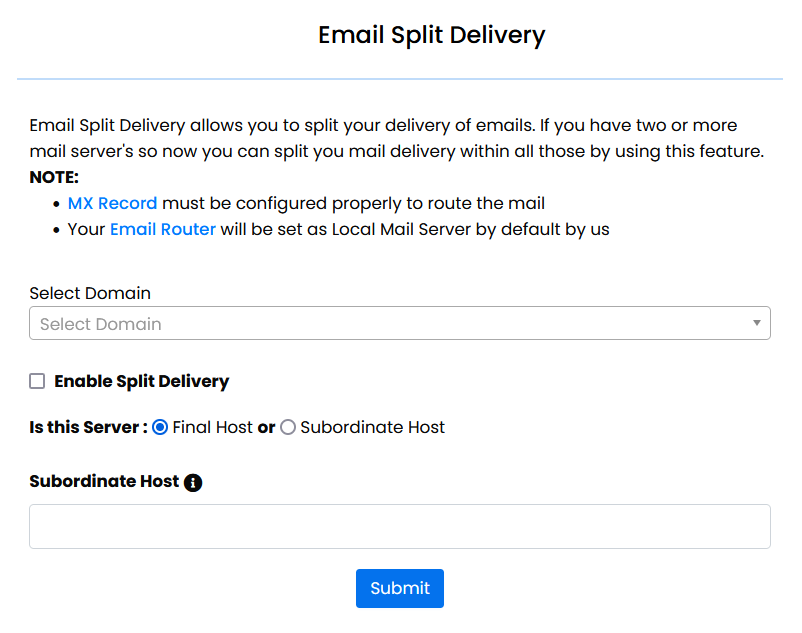 2. Now select the domain under Select Domain.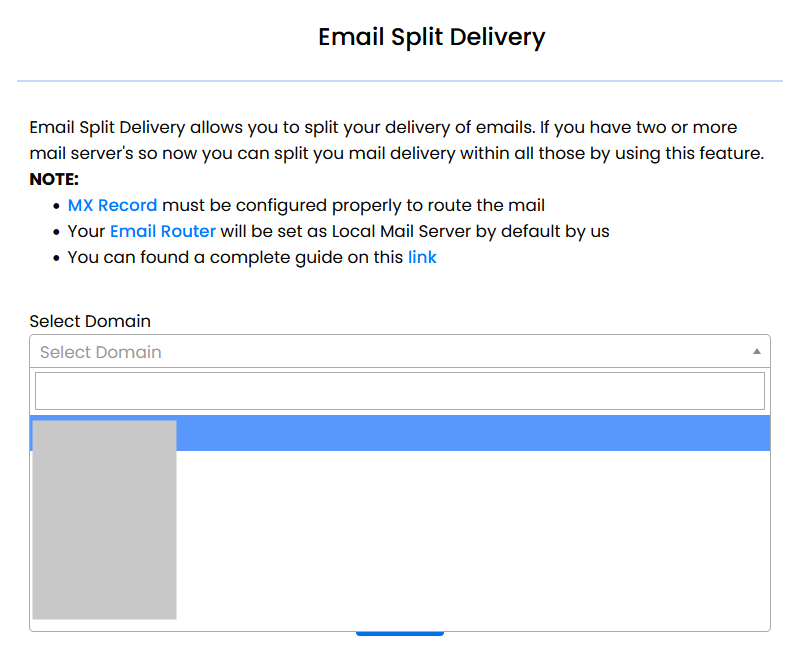 3. After selecting the domain we have to Enable it from below button.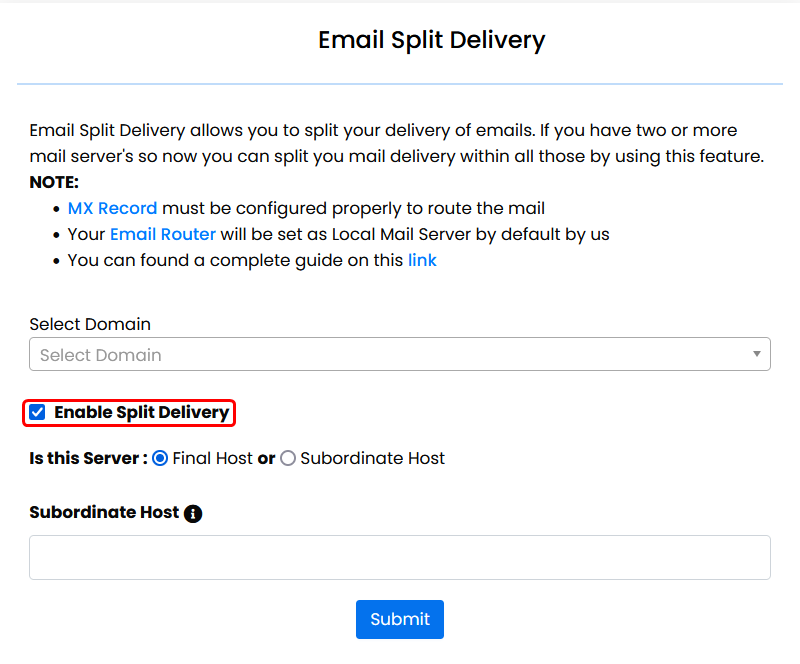 4. Now we have two options to select your Server Role
Final Host :- Final Host will represent you as Final host, Here all the email will reach at last if still mail didn't get the Delivery Email Address it will get caught by Default Address.
Subordinate Host :- Subordinate Host will represent as a middle or primary host, if Delivery Email Address is not found here then it will forward the Emails to the Subordinate Host you enter in below Input Box. Here Default Address will not catch any email.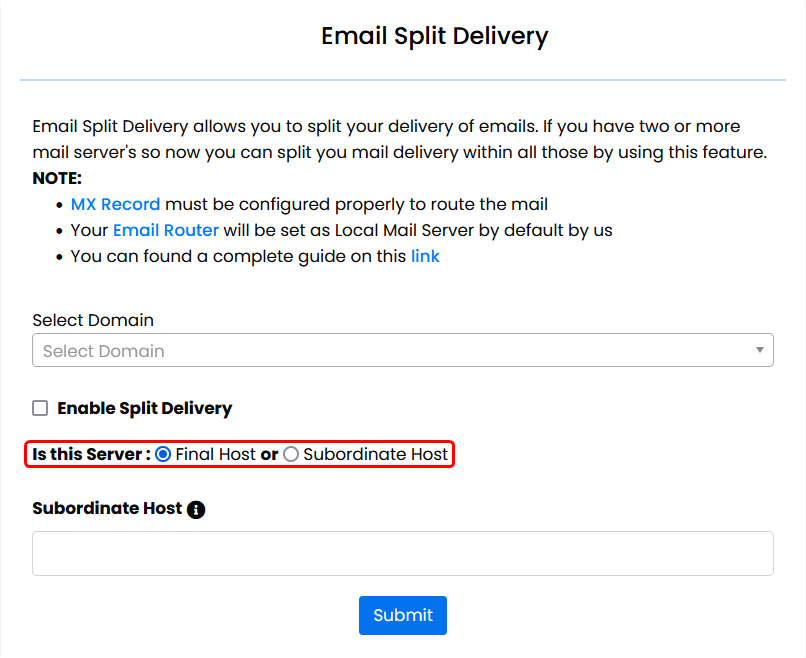 5. Finally now you have to set your Subordinate Host on which your mail should try to find the Delivery Email Address if not present on your Server. After click on save.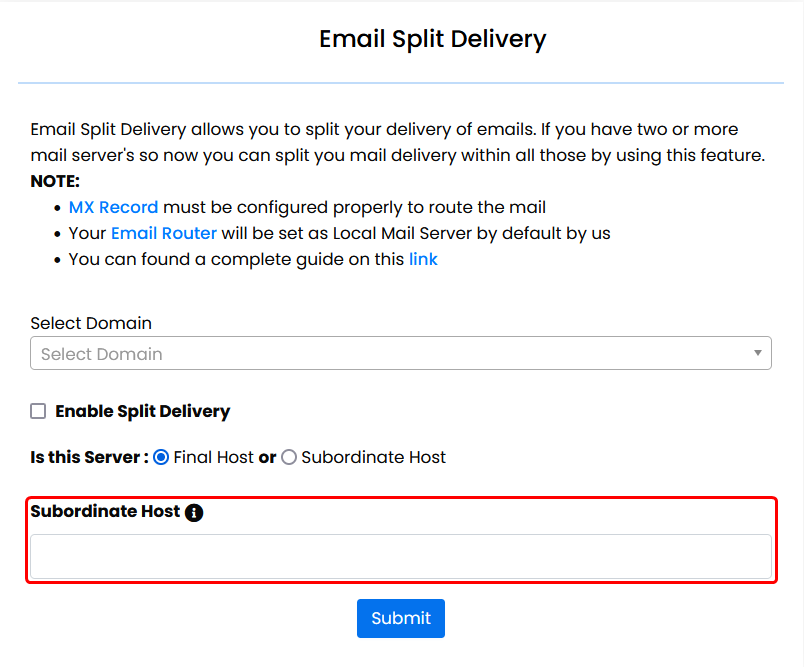 Note :-The Subordinate Host should not be on the current server. You can use IP Address or Domain in Subordinate Host