This guide shows you how to manage the processes. You can kill or trace a particular process in process manager.

Webuzo Admin Panel > System Health > Process Manager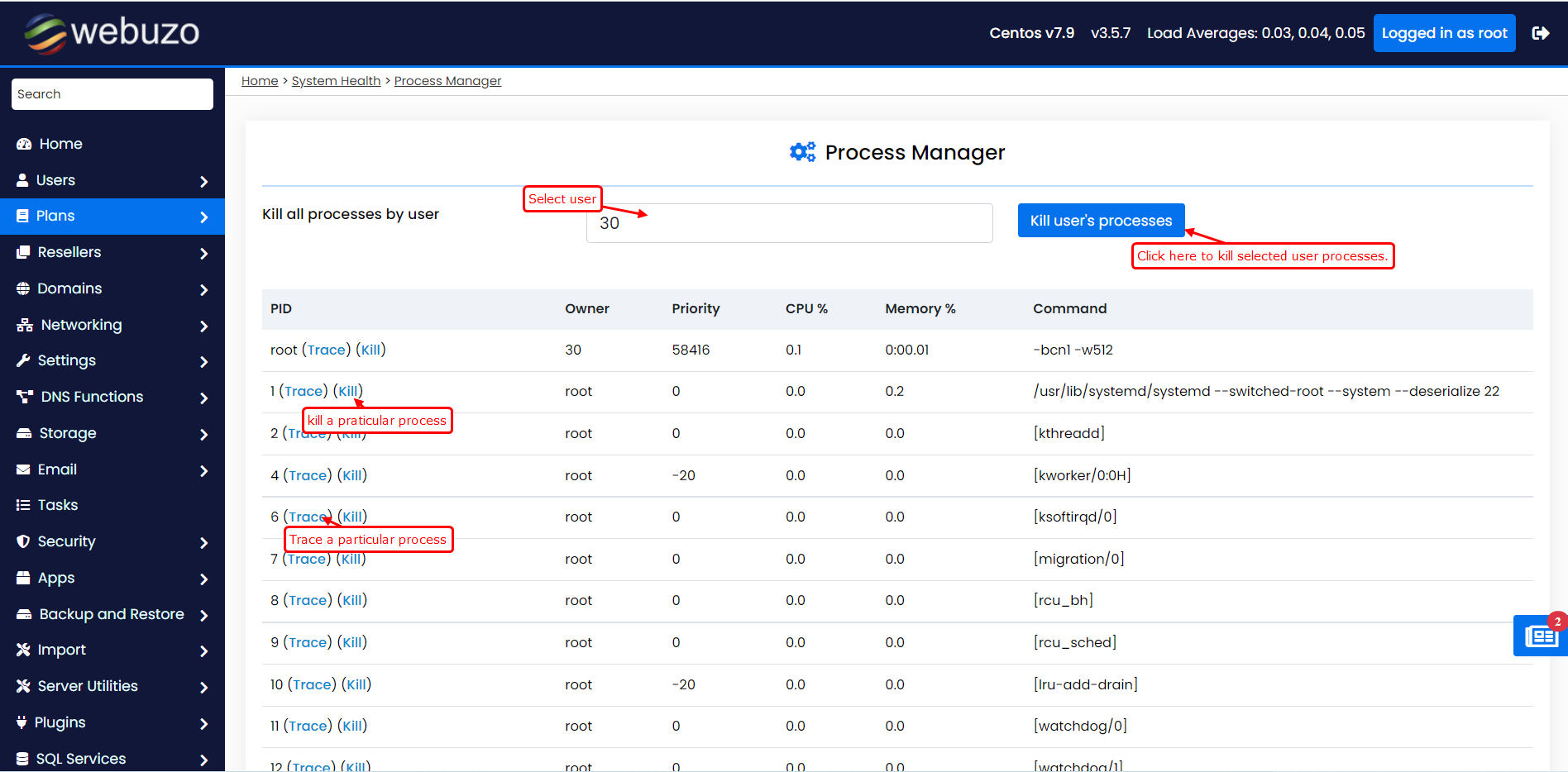 PID :- Unique Process ID given to each process.
Owner :- The user or system account that started and owns the process.
Priority :- A number between -20 and 19 that describes the order in which the system will execute the process. A process with a priority value of -20 will be higher than priority value of 19.
CPU :- Percentage of CPU used by the process.
Memory :- Percentage of RAM used by the process.
Command :- Command used to activate the process.