This guide will show you how to import from another Webuzo instance.

Webuzo server login details.
Go to Webuzo Admin Panel > Import > Import from Webuzo
Enter the Webuzo server credentials here and click on scan Remote server.


After scanning the Webuzo server you will be seeing all the users from the Remote Webuzo server.
You can select users you want to import or you can select all the users.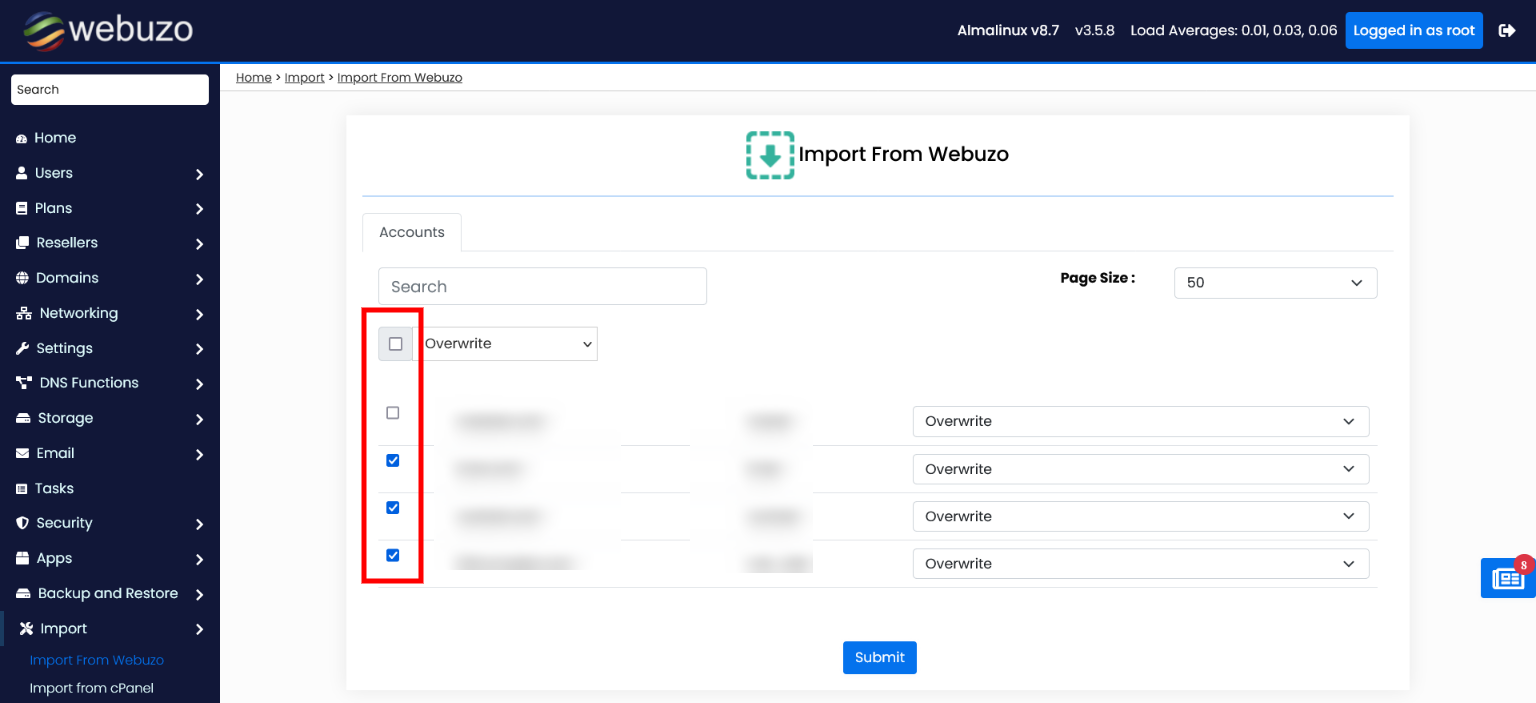 You can also select options from the dropdown list if you want to overwrite the existing user or not.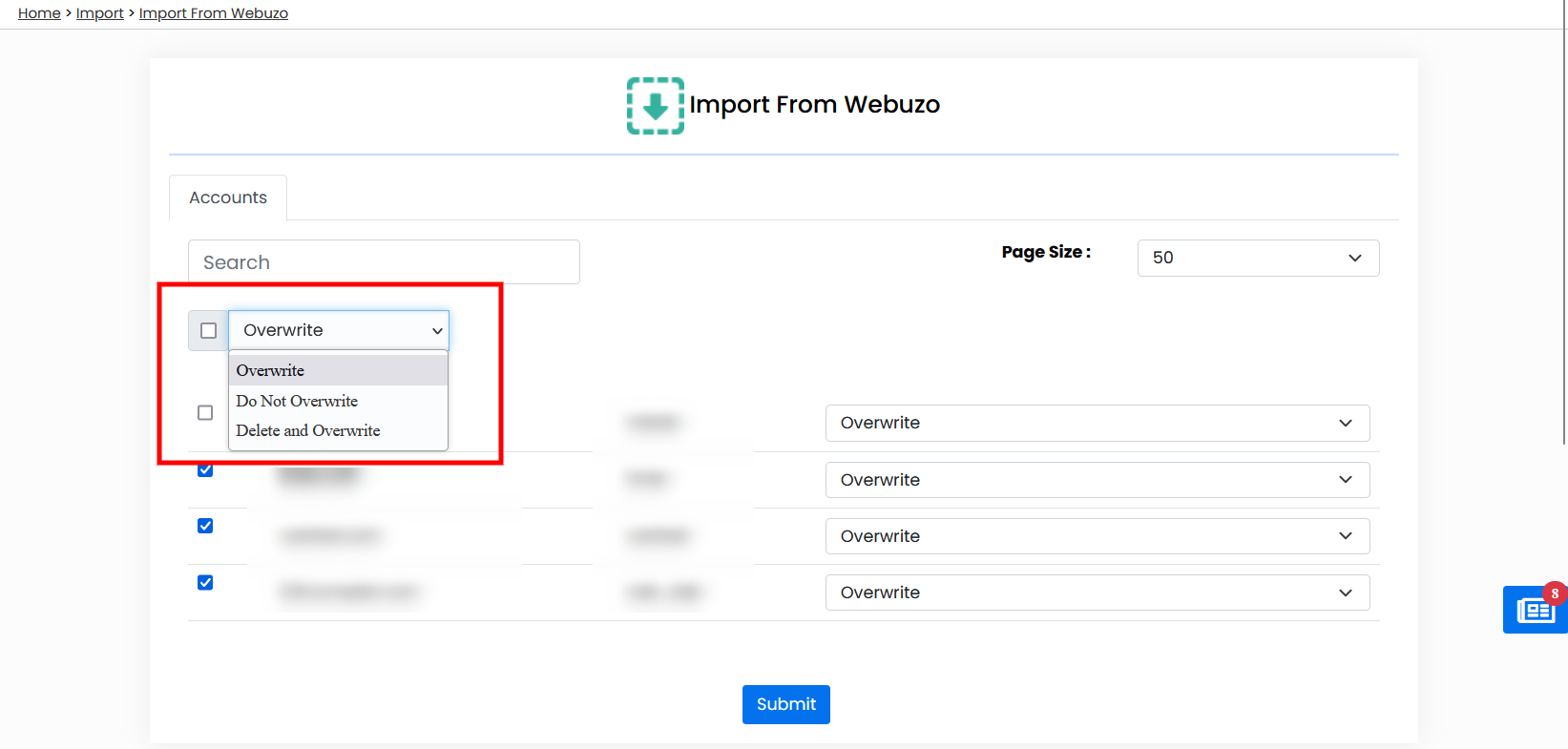 Once you have selected click on Start Import and you will get pop up like this.

You can also see the logs in logs tab to track the process.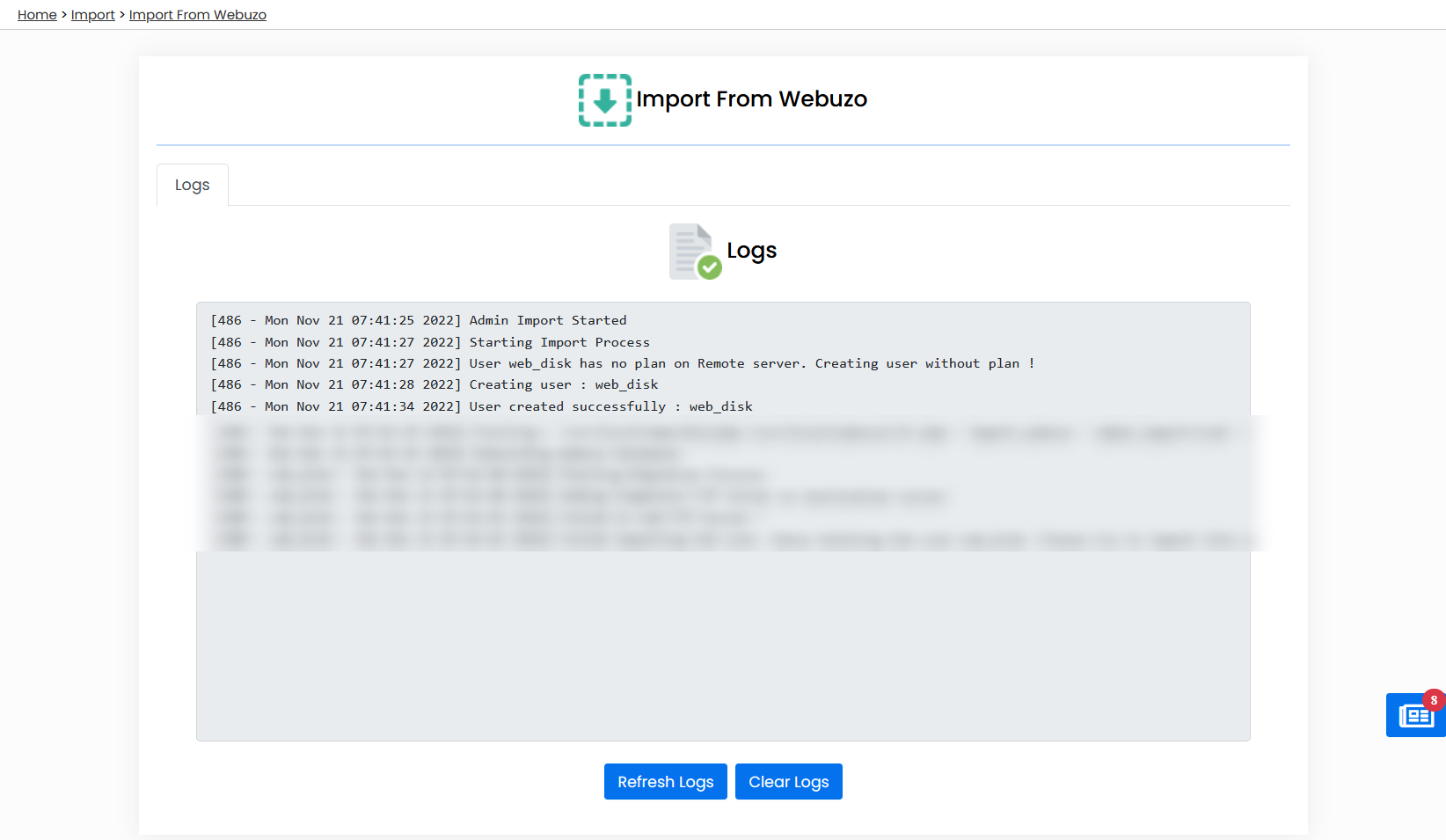 After completion you will get a success message in logs.