CSF is a Stateful Packet Inspection (SPI) firewall, Login/Intrusion Detection and Security application for Linux servers. CSF is generally considered a more advanced firewall as there are more configuration options compared to other firewalls, while still being simple enough to install and configure.
Install CSF from the Webuzo Admin Panel > Apps > Install an app > Security > CSF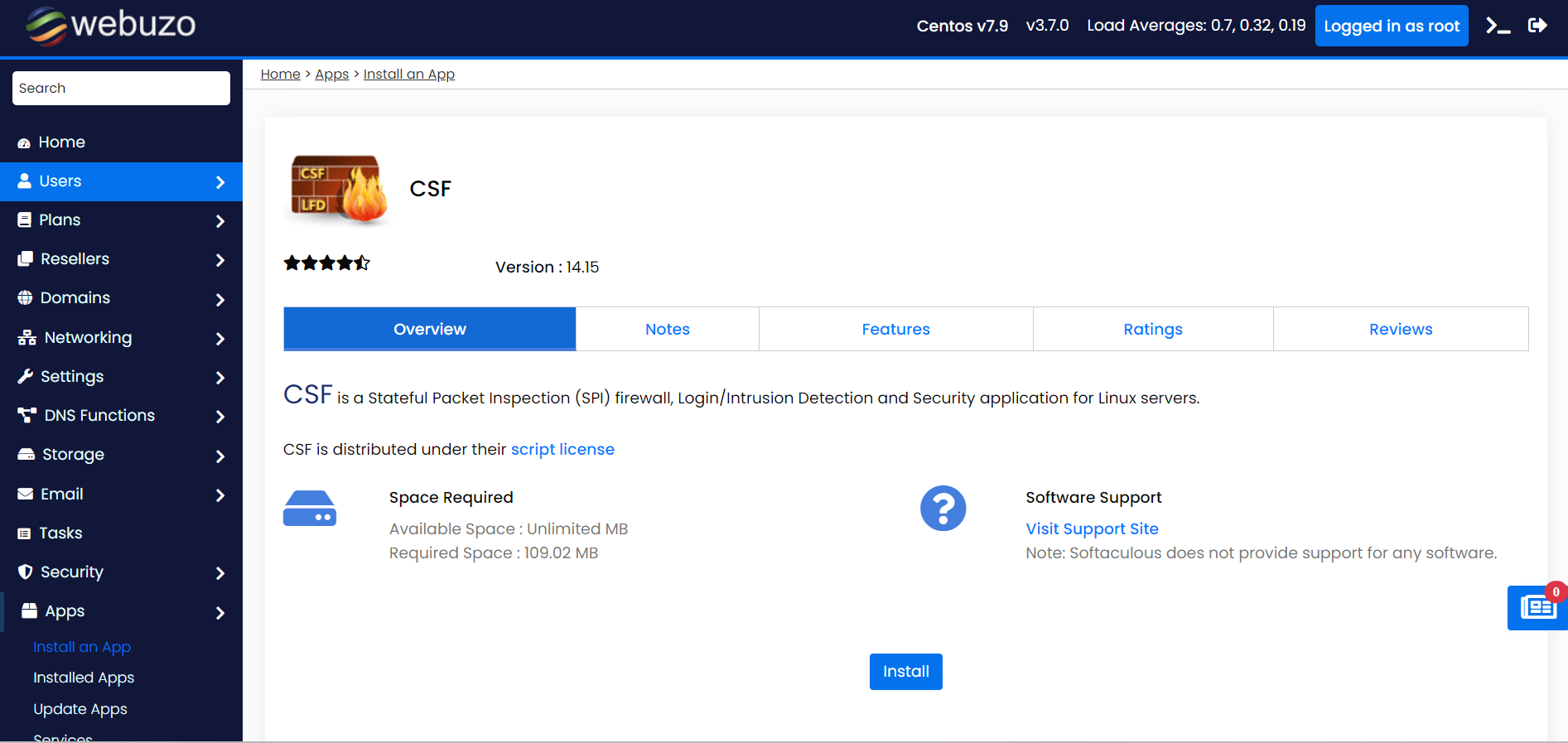 Click on the

Security

> ConfigServer and

Edit the configurations as per your needs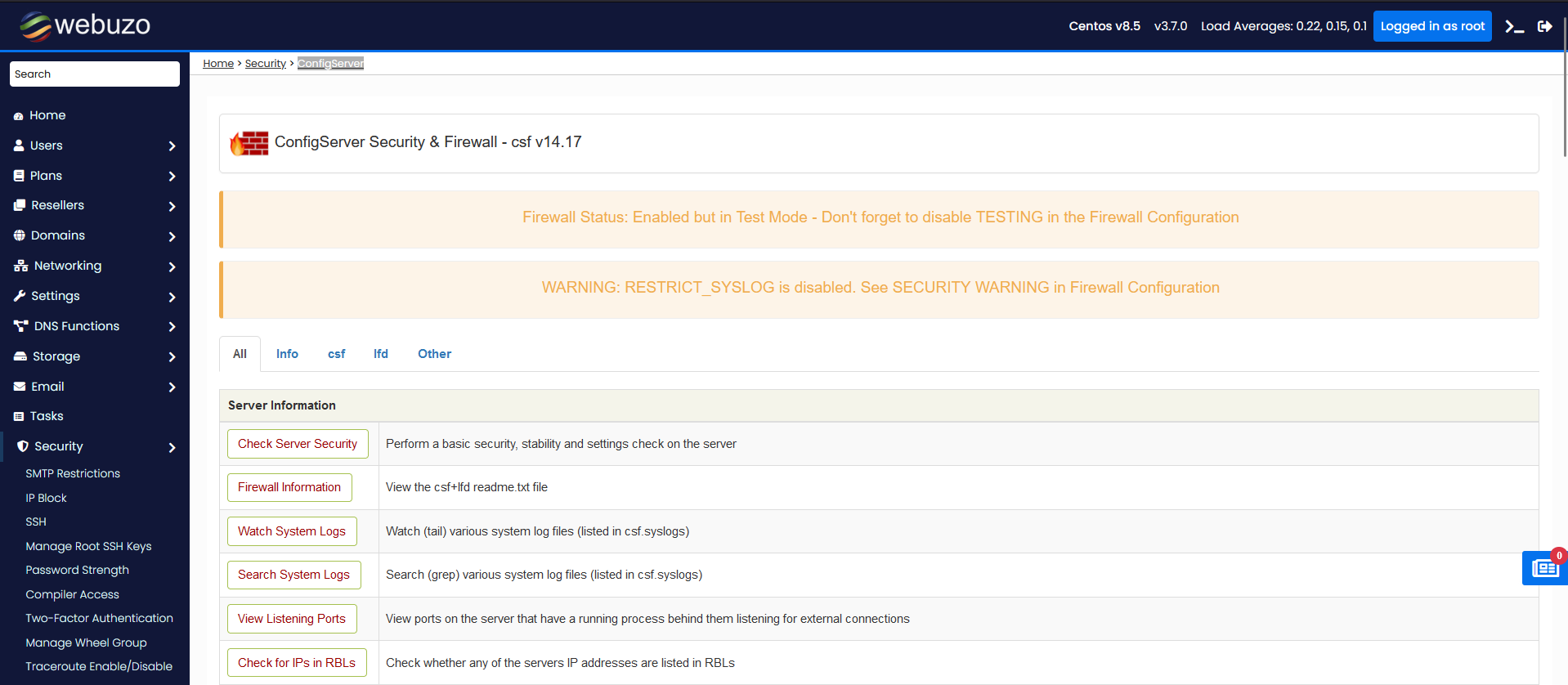 Allow CSF Access To Reseller Accounts
To allow access to resller accounts by editing this file (/etc/csf/csf.resellers).
You can edit csf.resellers using command line tools like vim, nano etc.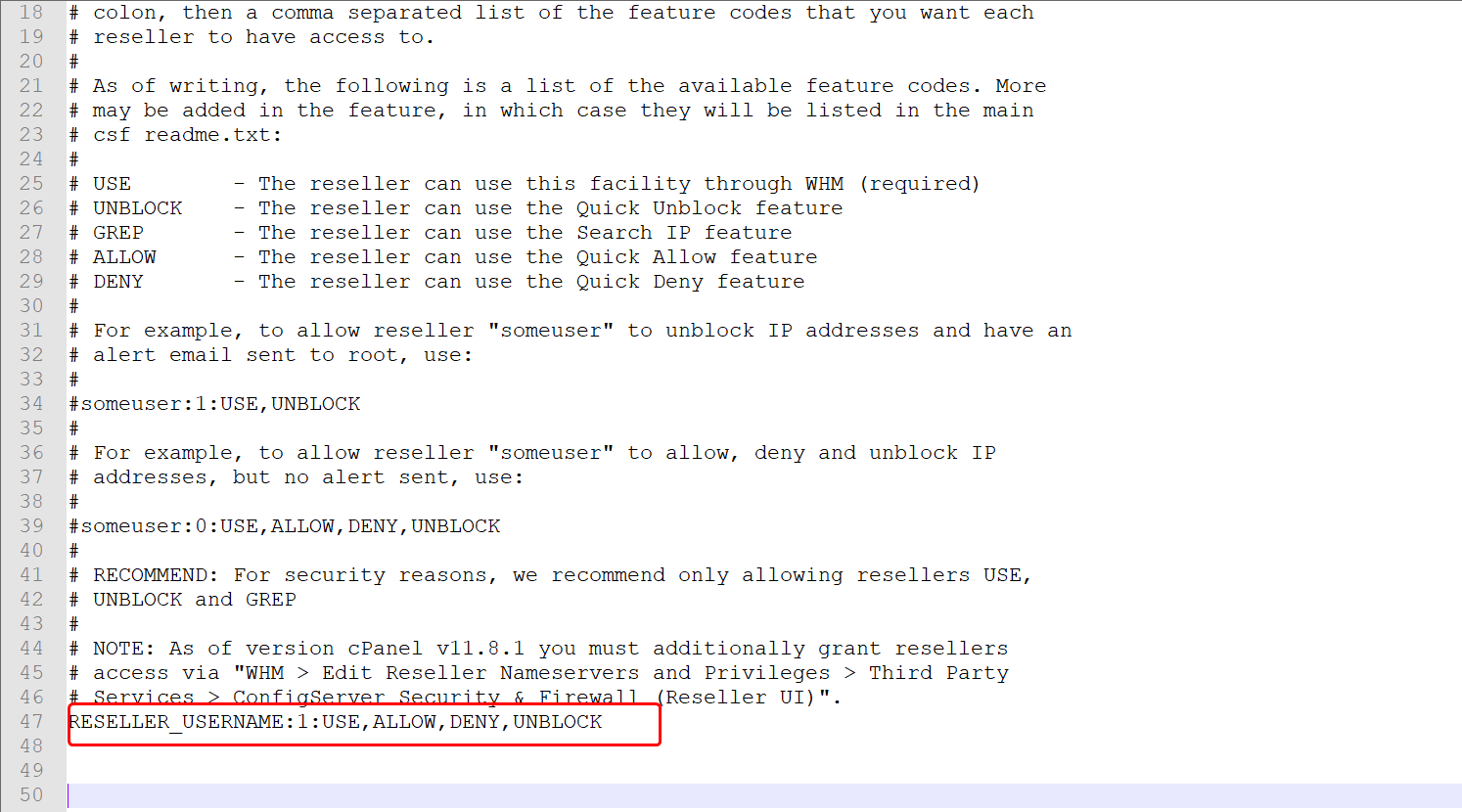 After adding the reseller username save it and then you can see csf wizard in reseller panel.
Bellow is reseller panel screenshot: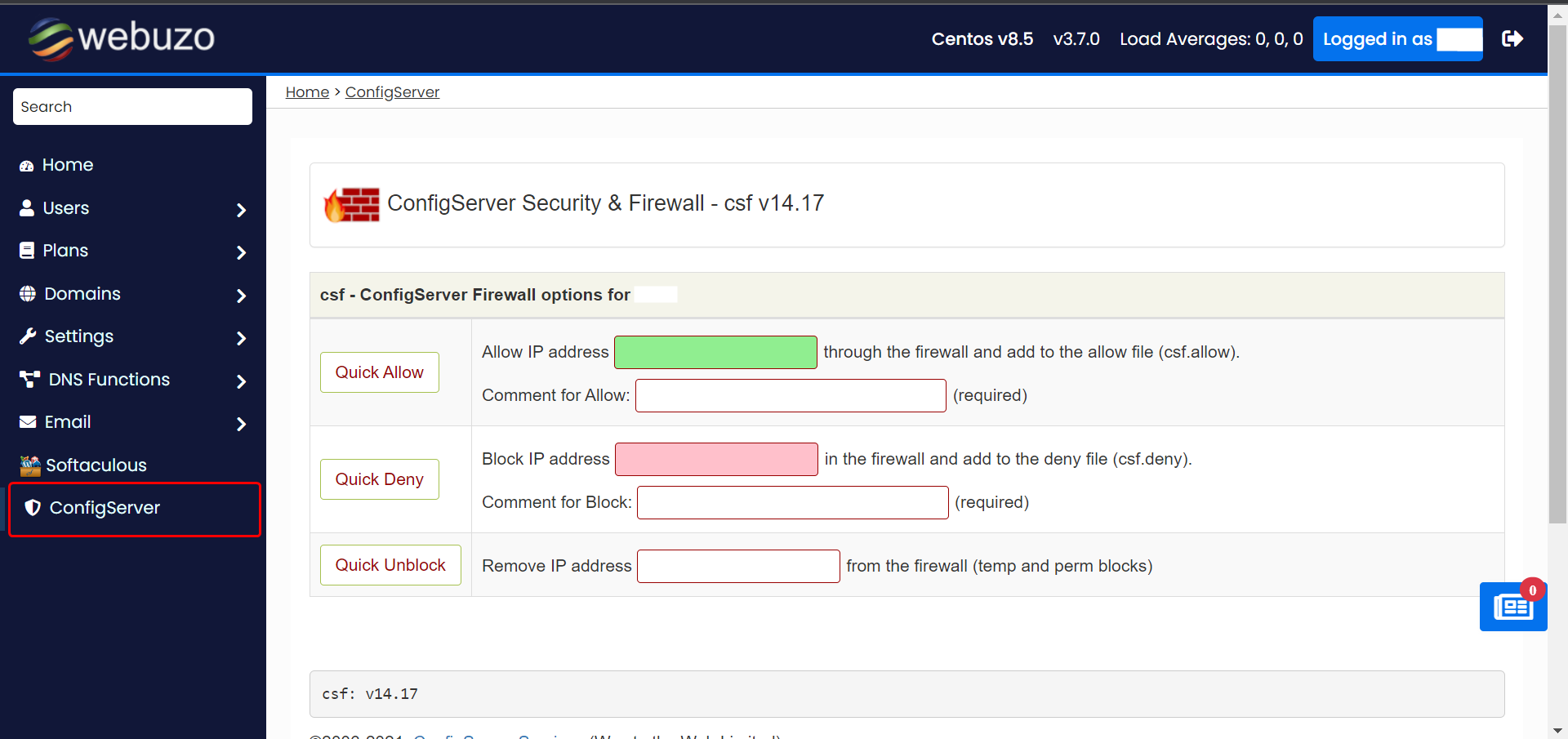 Note: You can follow this guide to learn more about CSF Configurations.
CSF Configurations Guide :