This guide shows you how to Add an FTP User.
You can Add a FTP User from your Webuzo Enduser Panel > FTP > ADD FTP Account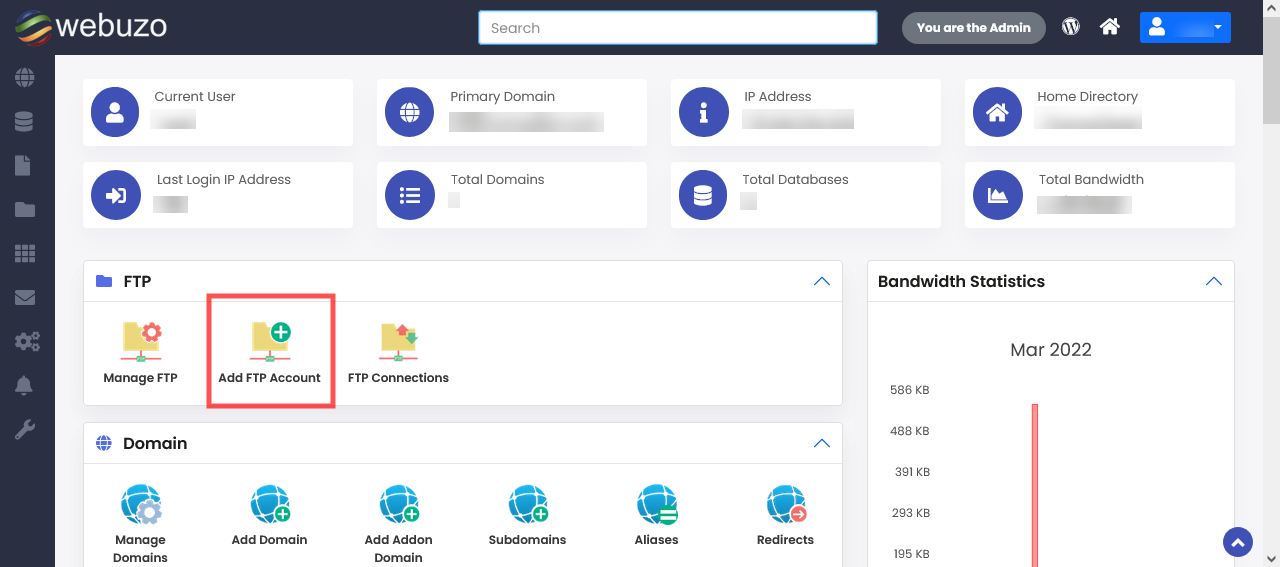 STEPS :
Populate the Form with the details of the FTP user to CREATE.
Click on Add FTP Account to create a FTP User.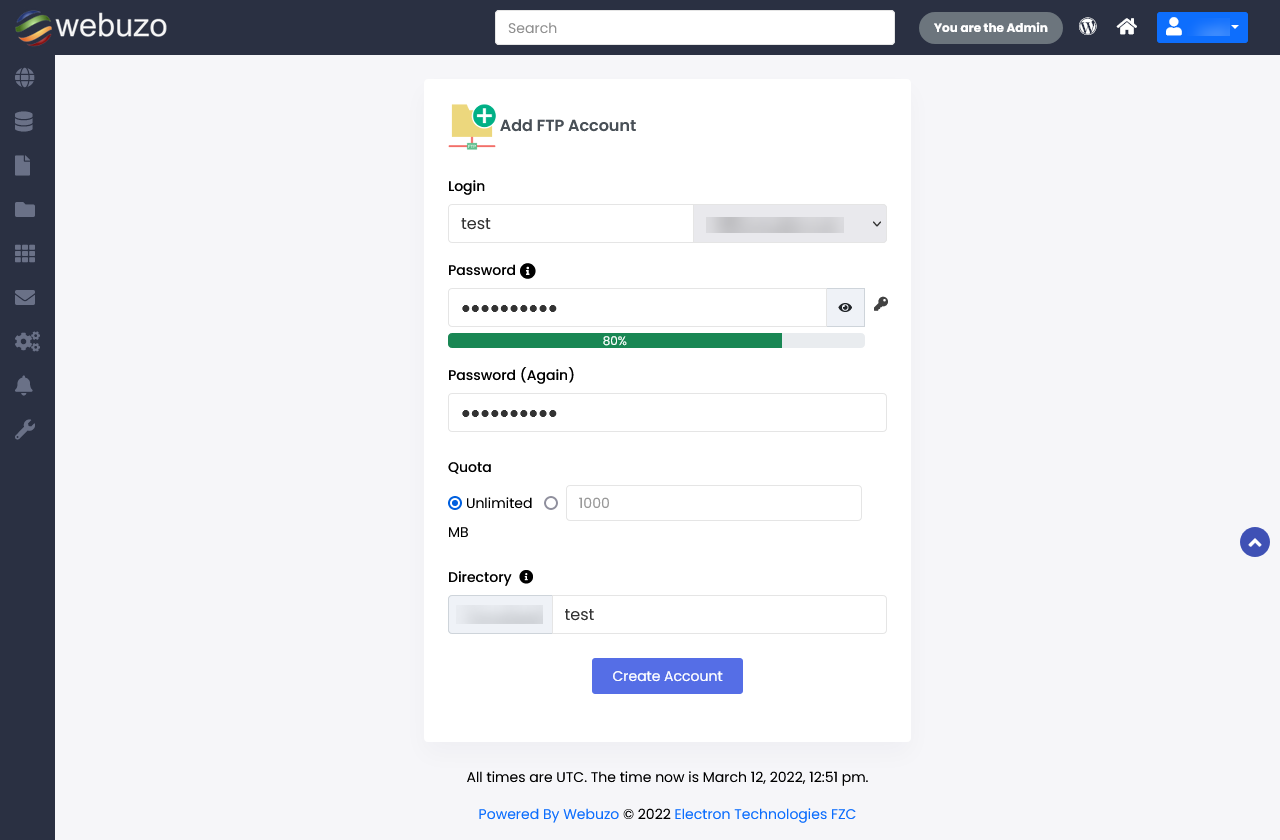 FTP account will be created successfully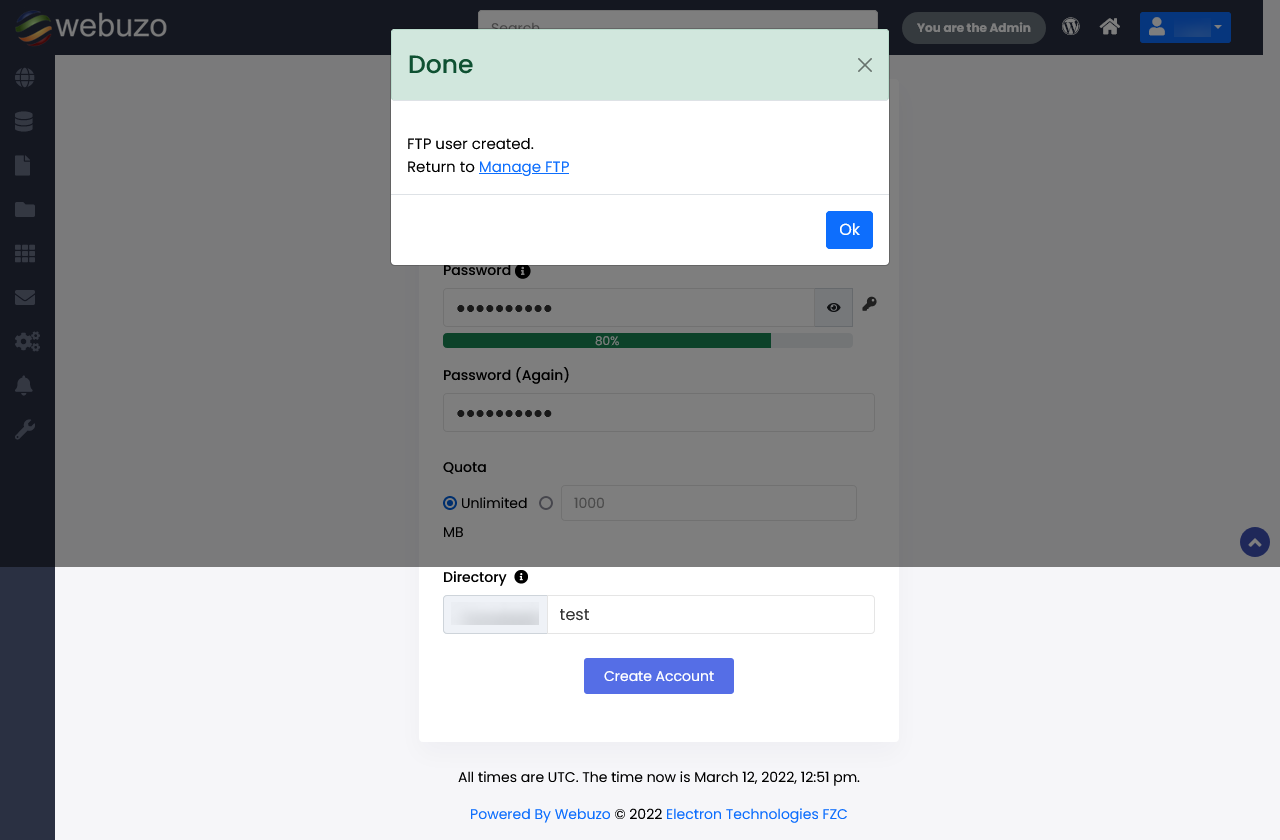 Login - Login username for the FTP user.
Password - Corresponding Password for the FTP user.
Quota - (in MB) Specify the Quota for the FTP user, Default is UNLIMITED.
Directory - Specify the directory accessible to the FTP user.