Hi,
The Webuzo Team has released version 3.5.6 which includes Web Disk Feature for Enduser panel, Users and Domains CSV export, PHP Timezone customize option from Admin and Enduser panel and a bug fix. This version also includes a Security Fix hence we recommend all users to upgrade to the latest version:

1) [Feature] Added DNS Cluster feature to sync DNS zone files across servers.
https://webuzo.com/docs/admin/dns-functions/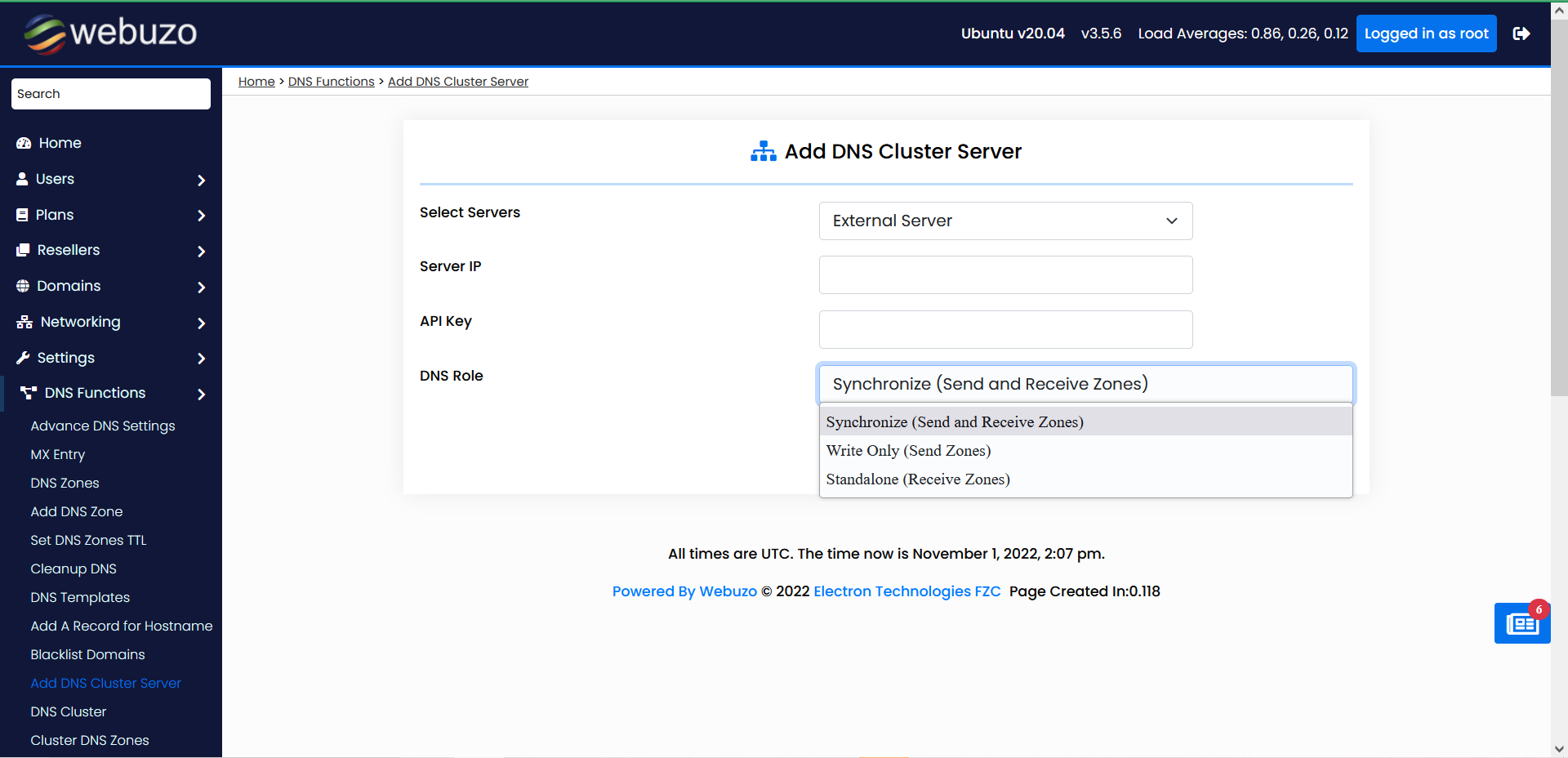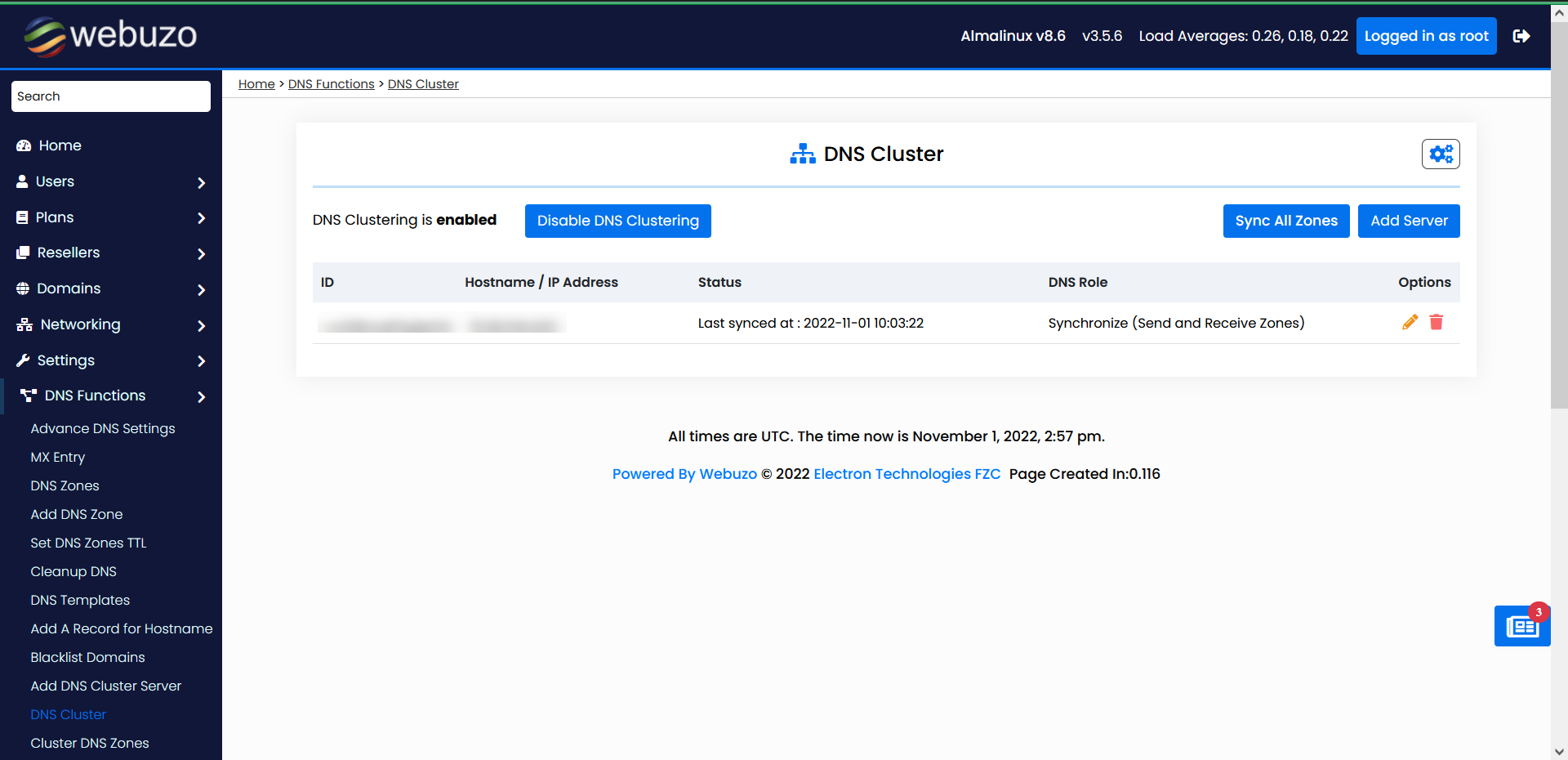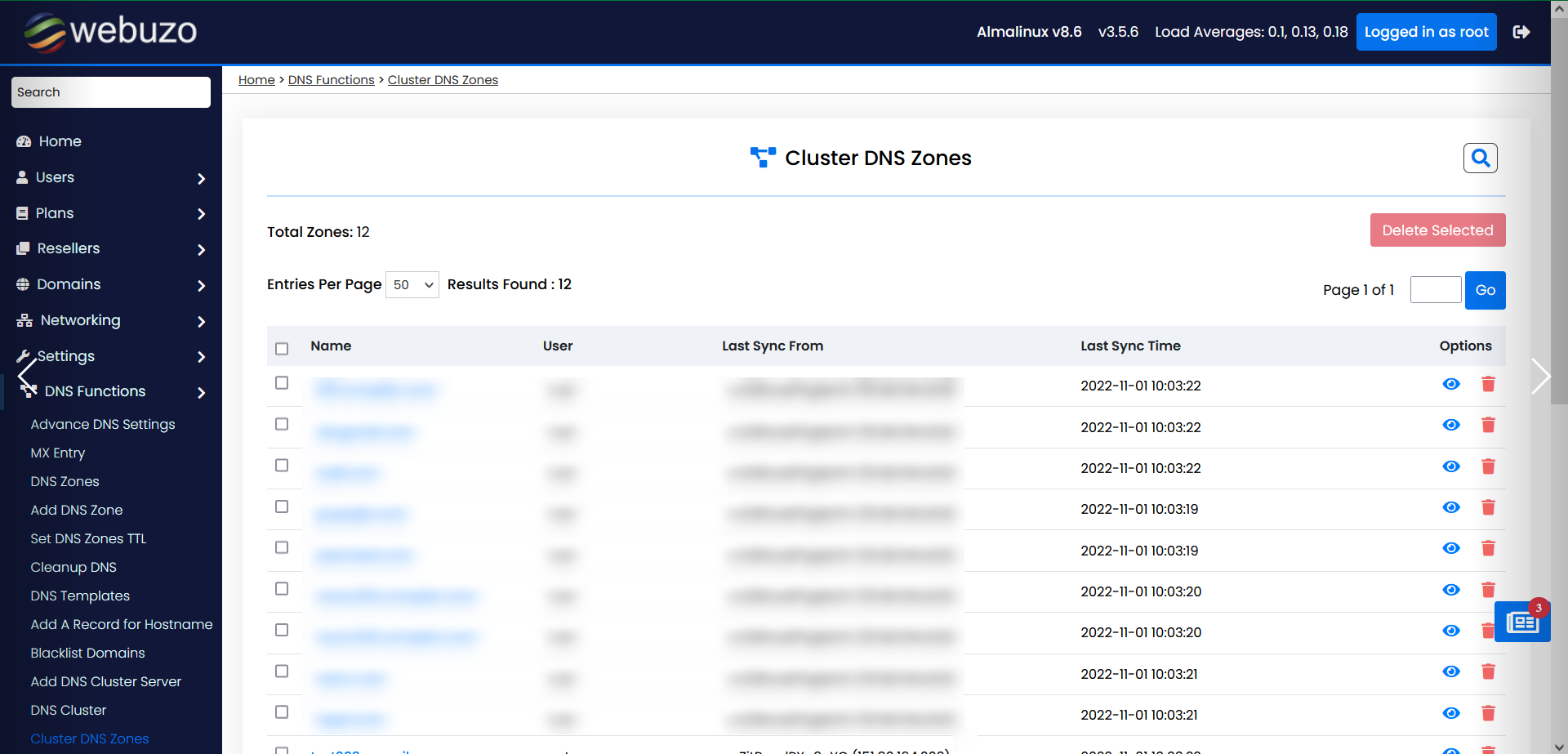 2) [Feature] Install ImunifyAV or ImunifyAV+ is now added in Webuzo.
https://webuzo.com/docs/installing-webuzo/install-imunifyav/

3) [Feature] Admin API Keys now supports restriction by actions. Admins can now create API keys to allow access certain pages only

4) [Improvement] Added DNS Templates options for SOA Email like User Email, user@server-hostname.com and Custom value as preferred by the Admin

5) [Improvement] Add user utility in Webuzo Reseller panel will now show the resource usage like Disk, Bandwidth and No of Accounts used by the reseller

6) [Improvement] Added verbose_log option in FTP Configuration. Verbose logs will be disabled by default

7) [Improvement] Added option to disable SSL Certificate Renewal Emails to endusers from Webuzo Admin panel -> Settings -> General Settings page

8) [Improvement] TTYD sessions have been improved to clear logged out sessions

9) [Improvement] Added Webuzo initial setup notice to notify admins to setup important settings after installing Webuzo

10) [Improvement] Improved preferred mirror auto detection to download Webuzo core and apps packages from the nearest available mirror

11) [Improvement] cPanel Admin Importer will now handle users that had a plan assigned in cPanel but the plan was later deleted from cPanel

12) [Improvement] cPanel Importer will now log more details of cPanel backup being created

13) [Improvement] cPanel and Webuzo importer will now notify about the status of import only to the admin if the importer is initiated by the Admin

14) [Improvement] Lets Encrypt is now the default SSL CA

15) [Improvement] Sub Domains being added will also be matched for domains present in blacklist

16) [Improvement] While performing a backup of user account if a file is present in the account that is not readable by the user will be ignored and backup will complete ignoring that file

17) [Improvement] Brute force failed login attempts set to 5 by default instead of 3

18) [Improvement] Dovecot Mail Permissions utility improved to allow option to set Mail Permissions to selected users

19) [Improvement] RBL utility in Webuzo admin panel will now show status as well of installed RBL vendors.

20) [Bug-Fix] Panel Alias fixed for OpenLiteSpeed, NGINX and LiteSpeed

21) [Bug-Fix] Apache Includes option were not working for web servers. This is fixed .

22) [Bug-Fix] Dovecot Mail Permissions utility in Webuzo admin panel applied incorrect permissions to mail folder. This is fixed.

23) [Bug-Fix] On servers having huge amount of emails Exim Email queue was not getting deleted. This is fixed.

24) [Bug-Fix] Bandwidth calculation was incorrect in some cases for Apache, Lighttpd, OpenLiteSpeed and LiteSpeed WebServer. This is fixed now.

25) [Bug-Fix] OpenLiteSpeed multiple storage was not supported. This is now added.

26) [Bug-Fix] PostgreSQL was not working on Ubuntu. This is fixed.


Please stay tuned for more and if you have any suggestions, do let us know by emailing it to sales@webuzo.com
Regards,
The Webuzo Team