To setup tomcat go to Webuzo Enduser Panel > Applications > Add Applications
Note: Tomcat will be setup on the given "Application Path".
Fill the required fields, select tomcat from "Application type" drop down and save it.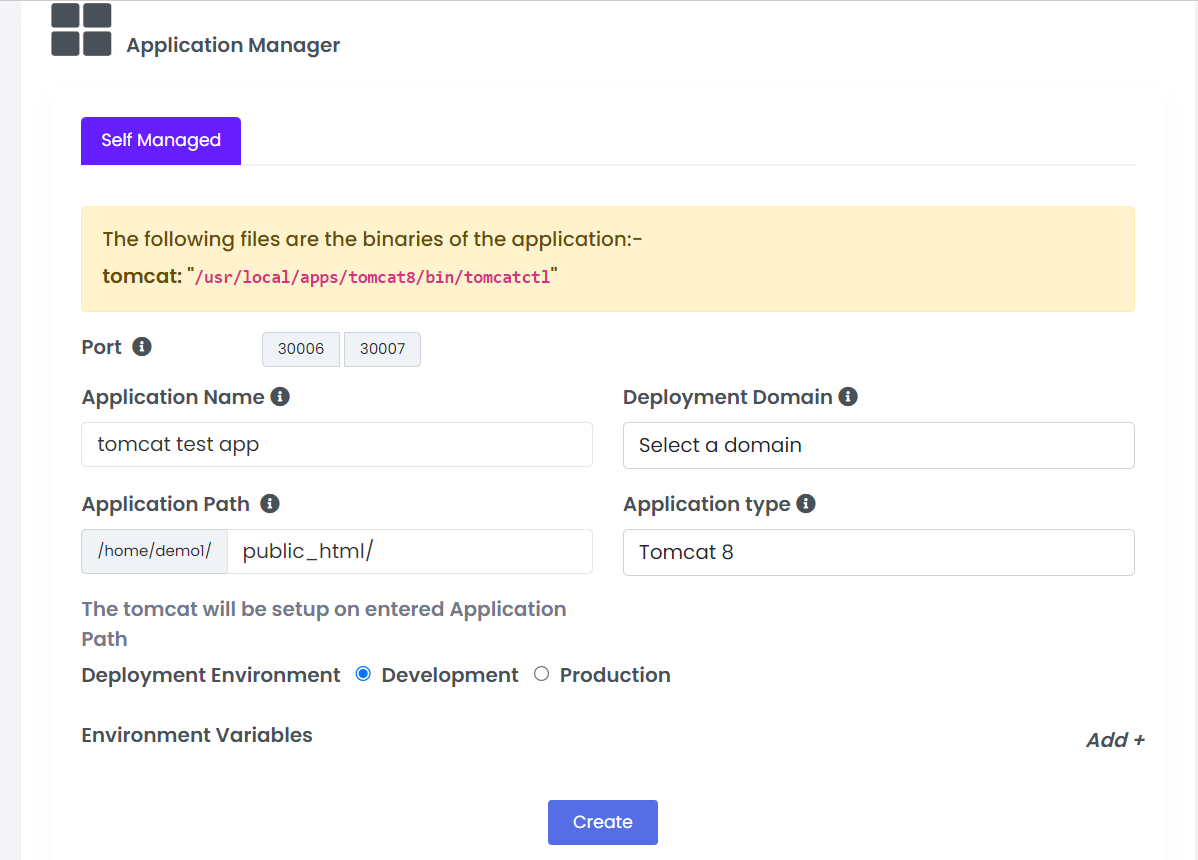 After saving it will be show in "List Applications" wizard.

After tomcat setup "tomcat" folder will be created at application path and you can see the tomcat default page on the given domain.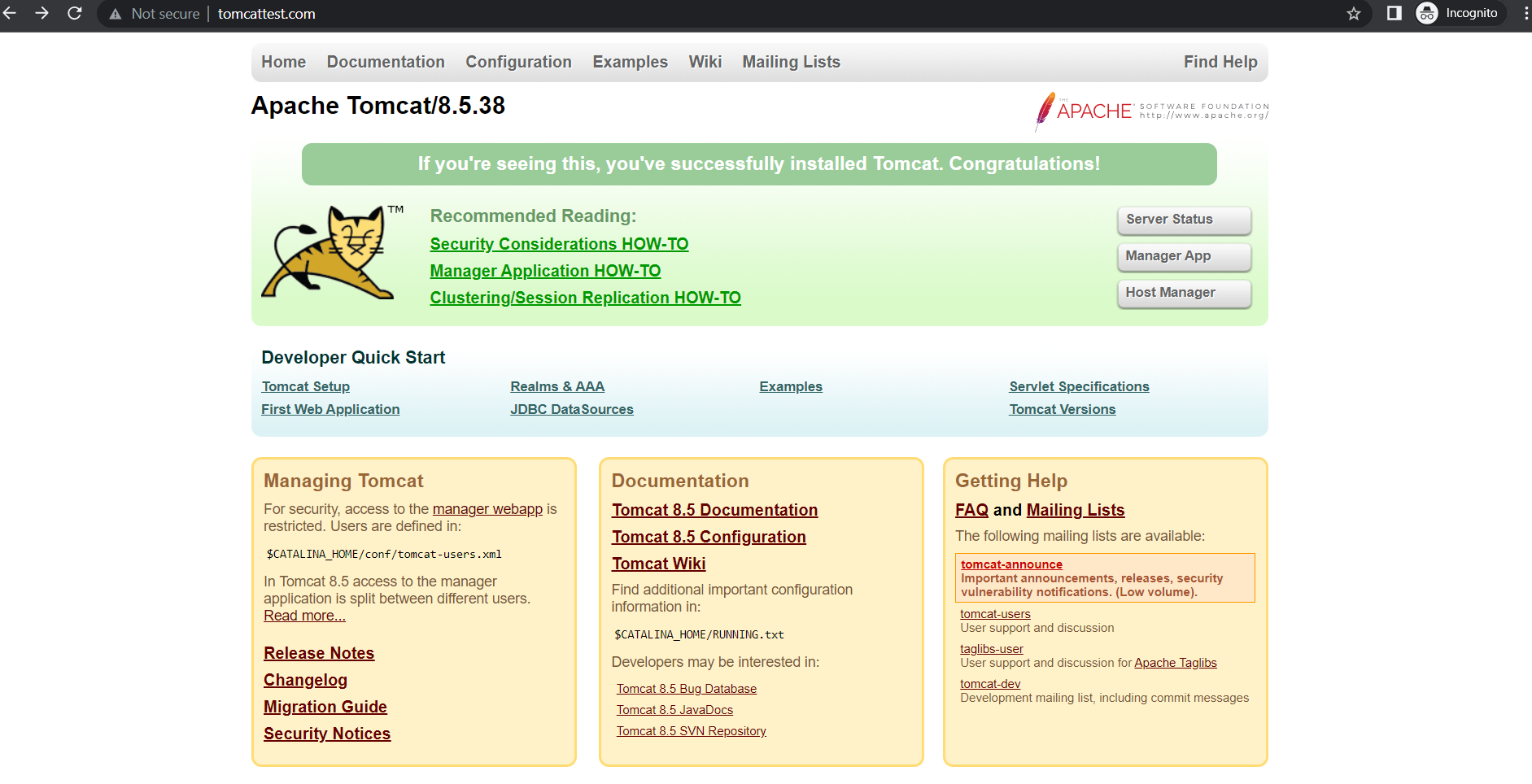 To run other applications you can copy your application in "webapps" folder inside tomcat setup.
Example: Added sample application in it and access with "domain.com/sample" .

You can also try to setup Magnolia CMS by following below guide :